Tesla's upcoming FSD hardware, hardware 4.0, is nearing completion, and although there is limited information about it, it sounds like it'll bring significant improvements. It's yet to be known when the new hardware will debut, but it is clear Tesla will not be retrofitting the existing fleet.
No Upgrades From FSD Hardware 3.0
Regarding upgrading hardware 3 to hardware 4, Elon Musk told investors:
"The cost and difficulty of retrofitting hardware 3 with Hardware 4 is quite significant. So, it would not be, I think, economically feasible to do so."
Musk said Hardware 3 is five years old but, "is still the most efficient inference computer in the world."
What Will Be In Hardware 4.0
It's believed that the new hardware will use 5-megapixel cameras; the current cameras are 1.2 megapixels. Also, some leaked pictures appear to reduce the amount of front-facing cameras from three to two and allow for heaters and fans.
The higher-resolution cameras will give Autopilot a significant advantage when trying to determine objects that are further away because of the additional pixels. An object that is 100 or 200 feet away may only be made up of a few pixels, but with almost 5x the resolution, the newer cameras will be able to more accurately determine what the object is. This is also true for everything else, such as the curvature of the upcoming turn.
In addition to the cameras, we know that there will be a new FSD computer which is expected to be about 4x more powerful than the current FSD computer in hardware 3.0. Part of this additional processing power will no doubt go toward processing the additional 32 million pixels that the newer cameras will provide.
However, hardware 4.0 will be about more than just a faster computer and better cameras. It is also expected to include an HD radar, which Elon Musk has talked about in the past and has been seen in Tesla's FCC filings. The addition of a high-definition radar could provide a significant advantage to FSD by sensing objects that cameras alone can't.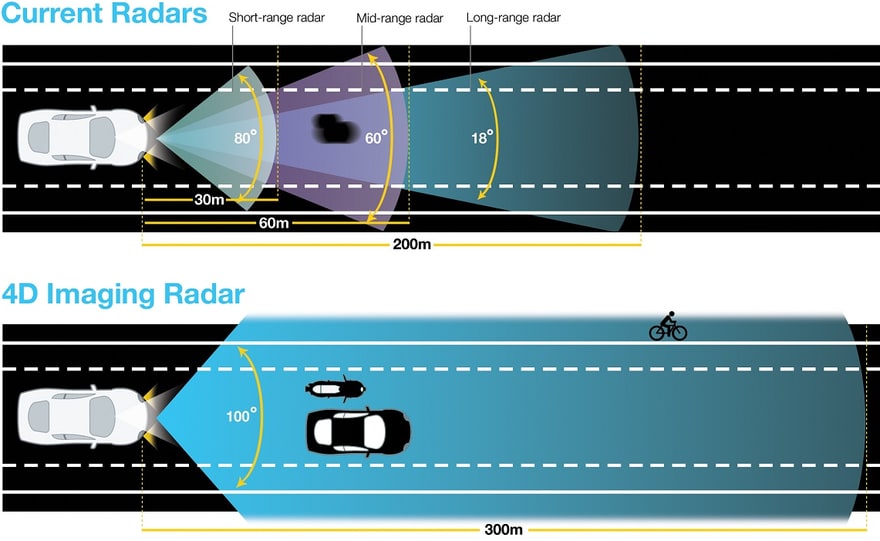 When Musk talks about the upgrade from hardware 3.0 to hardware 4.0 not being feasible, that likely means there may be even more to it than we already know. This could just be due to the new radar, new power, or space requirements for the new computer, but it's also possible that there could be more to hardware 4.0 than we know.
We know that Tesla's Robotaxi is already in development and this is a vehicle that is expected to be completely driverless. Tesla won't have the convenience of having a driver behind the wheel here. This could mean that Tesla may need to add additional hardware that we haven't heard about it. This could be different camera placements, or something entirely different.
What we know for sure is that hardware 4.0 will include higher-res cameras, a faster computer and likely an HD radar, but there could be even more that makes it infeasible to retrofit older vehicles.
Elon Talking About Hardware 4
The video below is queued up to the part where Elon talks about FSD hardware 4.0 (segment begins at 30:10).
Hardware 3.0 Will Be Capable of FSD
Musk put the argument into perspective for those who may want to wait. "Hardware 3 will not be as good as Hardware 4, but I'm confident that Hardware 3 will so far exceed the average — the safety of the average human." He then broke it down further, "let's say, for argument's sake, if Hardware 3 can be, say, 200% or 300% safer than human, Hardware 4 might be 500% or 600%." In fact, stats show that Teslas operating with Autopilot engaged at 10 times safer, and that is with Hardware 3.
Will Teslas With HW3 Really Be Autonomous?
Listening to Musk's choice of words is interesting, he seems to have steered away from words he may have used in the past, such as referring to level 5 autonomy, or using the words robotaxi, or autonomous driving. Instead, he chose to say hardware 3 would exceed the safety of an average human. That could mean that Tesla's current FSD implementation will always require a driver behind the wheel, but the combo of Tesla's FSD system and the driver as a backup would be multiple times safer than a human.
Tesla has to be Careful
The CEO had a tightrope to walk when talking about the existing hardware and what the future system will look like. You may recall in late 2022 when demand for Teslas started to slow down. Many observers believe it was due to the impending tax credits the Inflation Reduction Act would provide for buyers of electric vehicles. Tesla cut prices for the last few days of 2022 to match tax credits, but only for consumers who took delivery before the end of the year.
Now, a new dilemma, how many consumers will wait for the latest hardware? There is no timeline for it, the only vehicle we know it will be in is the Cybertruck, but the Cybertruck won't start production until this summer.
FSD Hardware 5.0
Musk has a point. Hardware 3 is fantastic, but with a new one that is twice as good on the horizon, it losses some exceptionality. Then there is this next line by Musk, "with Hardware 4 coming and then Hardware 5 beyond that where there are significant leaps." So yes, we already have talk of Hardware 5. However, this is not expected for several years.
Once again, mark your calendar for March 1, 2023. Tesla is hosting Investor Day, and along with more information on the next-generation vehicle, we may get more details on hardware 4.0 and what it will contain.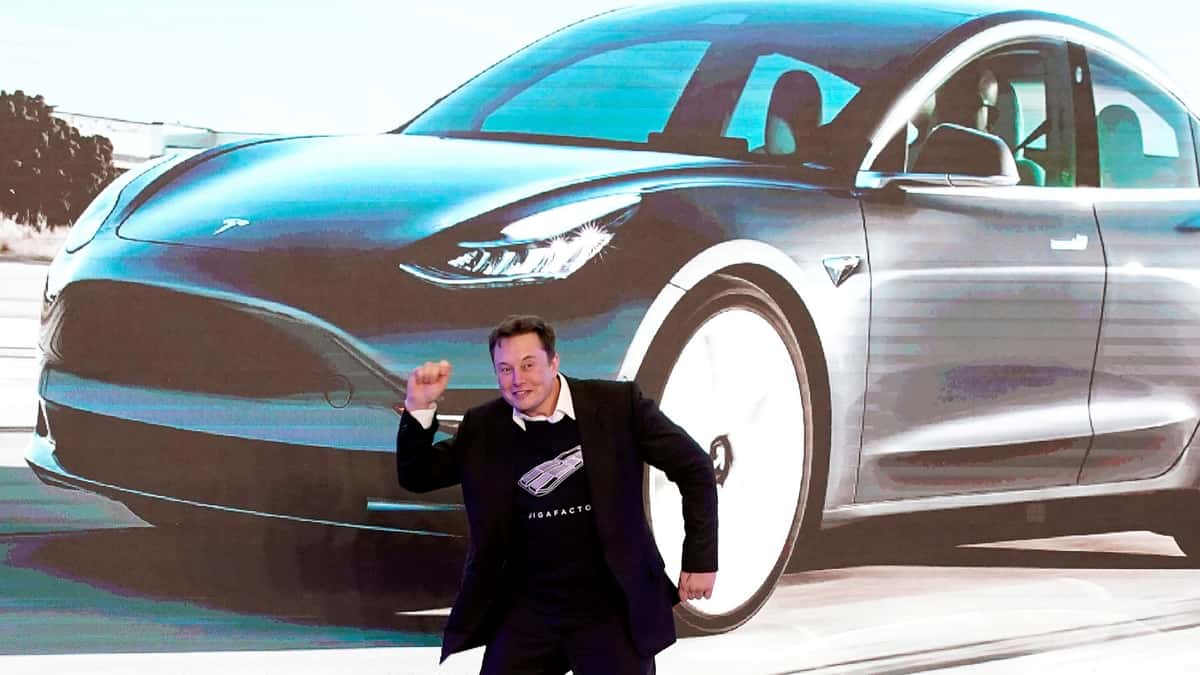 Tesla's fourth quarter and 2022 numbers beat expectations, and the company is stronger than ever, but convincing nervous investors is a tough sell. A significant stock sell-off saw Tesla lose 70 percent of its value last year, and critics predict doom. Even some hardcore Tesla fans harshly criticized Elon Musk, demanding the board step in. But these negative narrative headlines don't show up on Tesla's bottom line.
Musk took over Twitter in October of 2022, and not long after that, Tesla's stock started to spiral downward. It certainly didn't help that Musk was selling many of his Tesla shares to pay for Twitter, and the overall market was turning bearish. However, many linked Musk's takeover of Twitter and subsequent controversial tweets as having a detrimental impact on Tesla.
Twitter is Helping Tesla's Brand
An investor question during the quarterly call cited brand damage due to partisan tweets and asked how any brand image would be mitigated. Of course, Musk, who has changed his Twitter handle to Mr. Tweet, knows all about the condemnation of his actions on Twitter. It seemed he was waiting to unleash his response. "Well, let me check my Twitter account," said Musk, "Okay, so I've got 127 million followers. It continues to grow very rapidly. That suggests that I'm reasonably popular."
But it's not just the number of followers; Musk will surprise people daily when he randomly joins a conversation. "I'm the most interactive account, social media account, I think, maybe in the world, certainly on Twitter, and that's actually predated the Twitter acquisition. So I think Twitter is actually an incredibly powerful tool for driving demand for Tesla… So the net value of Twitter, apart from a few people who are complaining, is gigantic, obviously."
Tesla Demand Increasing
Musk encourages others, including his competition, to use Twitter to drive demand for their products because he has seen demand jump to new levels at Tesla. "The most common question we've been getting from investors is about demand. I want to put that concern to rest. Thus far in January, we've seen the strongest orders year-to-date than ever in our history. We currently are seeing orders at almost twice the rate of production."
2023 Price Fluctuations
That demand may have been sparked by Tesla's considerable price drops globally. In fact, the demand is so high the company has already raised the price of the Model Y in a few regions. According to Tesla's CEO, Zachary Kirkhorn, the company will continue to look for price adjustments, "As we look towards 2023, we are moving forward aggressively leveraging our strength and cost." Kirkhorn says Tesla is "holding steady on plans to rapidly increase volume, while improving overhead efficiency, which is the most effective method to retain strength in our operating margins.
While Kirkhorn admits the cost reduction will impact the operating margin in the short term, the company believes the long-term outlook remains strong, especially as the world transitions to a deflationary environment, where costs are likely to come down.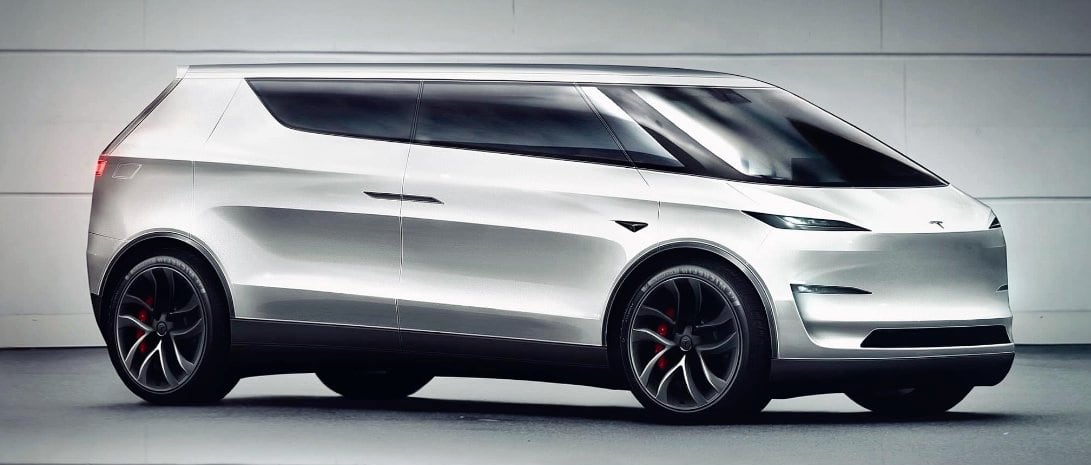 It wouldn't be an Elon Musk event without a Tesla tease. The 2022 and fourth-quarter earnings call had several tormenting lines like "next generation vehicle platform" and "we have other products in development," as well as a complete refusal to answer a question because "we would be jumping the gun on future announcements."
Q4 Earnings Call
Mark your calendar for March 1, 2023 — Tesla's Investor Day. That's when we will find out what's next for Tesla. During the investor call, there were no shortages of tempting tidbits of information from company executives. What is it? Musk understands the curiosity, "I mean, I'd love to answer. You know, if I were you, I'd probably be asking the same question."
Tesla Building Excitement for Next Model
While we are used to Musk provoking interest, Tesla's so-called Master of Coin, Zachary Kirkhorn was also dropping hints. The tight-lipped Chief Financial Officer wrapped up his opening remarks by describing priorities for funding Tesla's long-term road map. "This includes… development of our next-generation vehicle platform… We're looking forward to discussing these plans in more detail on our Investor Day in a month."
Kirkhorn is one of many executives having difficulty keeping the next vehicle a secret. Chief designer, Franz von Holzhausen has said that his favorite Tesla product is the next one.
The most popular guesses have been the next-generation Roadster, but that has been put on the back burner. Perhaps a less expensive car? Tesla's recent price reduction may have already been achieved as low as possible with the company's technology.
Tesla May be Launching a Van
Musk has alluded to a highly configurable van and was asked if there were plans to accelerate commercial vehicles outside of the Semi. Musk responded, "Well, I was basically saying yes, but I'm not going to give you details, (laughs) nice try, nice try. "
But Musk explained that it's not about a limit in different vehicles they want to produce; it's a constraint on total cell lithium-ion production output. "Well, it doesn't really help if all you're doing is shuffling around the batteries from one car to another… So, we want a new product introduction to match where the cells are available or that new product to use those cells without cannibalizing the cells of the other cars. That's the actual limiting factor for new models, not anything else really."
With supply chain certainty, the time is right to make the next introduction to the Tesla lineup. However, it's hard to predict when that next-generation vehicle will be produced. We are still waiting for the Cybertruck. That vehicle was announced in 2017, but is only expected to become available this summer.