Nintendo is one of the biggest names in the gaming Industry. They have revolutionized many aspects of the industry and are striving for more. They are planning to bring Super Nintendo World to Hollywood next year. Moreover, a Super Mario movie is also slated for release in 2023.
ADVERTISEMENT
Article continues below this ad
The excitement doesn't stop there. Nintendo is bringing dozens of new games for their player base. These are the upcoming games Nintendo has planned for Switch in 2023.
ADVERTISEMENT
Article continues below this ad
40 new games coming to Nintendo Switch in 2023
2023 will bring some amazing new titles for the players. These are the 40 new Nintendo Switch games that you can expect in 2023.
40) Fire Emblem Engage– 2023 will be kicked off by Fire Emblem which will release on January 20th, 2023
39) SpongeBob Square Pants Cosmic Shake– The fan-favorite cartoon figure will be released on January 31st. It is a spiritual sequel to SpongeBob SquarePants: Battle for Bikini Bottom.
38) Tales of Symphonia (Remastered)  – The remastered version will be available on Switch on February 17.
37) Digimon World Next Order- The RPG open-world game will be available on February 22nd.
36) Atelier Ryza 3- Alchemist of the End & the Secret Key– This would be a visual treat for players who love Genshin Impact. Atelier Ryzen has eccentric visuals and will be released on February 23rd.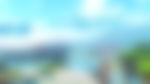 35) Kirby Return to Dreamland Deluxe- The fan favorite Kirby is back. This is a remaster of the Wii game and will be available on February 24th.
34) Octopath Traveller 2- A 2D HD game with new characters. Furthermore, the game will be released on February 24th.
33) Fatal Frame: Mask of the Lunar Eclipse- A remaster of the survival game and will be released on Switch on March 9th.
32) Bayonetta Origins: Cereza and the Lost Demon- Bayonetta is going back to its origin to bring this spin-off of the celebrated series. The game will be released on March 17th.
31) Have a Nice Death – For people who love cartoony and dynamic visuals while gaming, Have a Nice Death would be ideal. It will be available on March 22nd.
30) Mega Man Battle Network: Legacy Collection- A stroll down the GBA memory lane. The game will be released on April 14th.
29) Legend of Zelda: Tears of the Kingdon- One of the most anticipated games, Zelda: Tears of the Kingdom comes on May 12th to Switch.
28) Harry Potter: Hogwarts Legacy- It would be interesting to watch how well Hogwarts Legacy would perform on a Nintendo Switch. The game will be released on July 25th.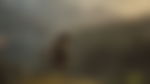 Game titles without a set date of release
27) Persona 3 Portable and Persona 4 Golden- It is slated for release in 2023, no exact date fixed for these.
26) AEW- The wrestling franchise is coming as a game into the Nintendo Switch next year.
25) Hades 2- This time you can play as the daughter of Hades in this sequel.
24) Story of Seasons- It can be considered a remake of Harvest Moon. Both have the same developer.
23) Fae Farm Spring- It is yet another farming game slated for release next year. Moreover, this game will be a Switch exclusive and will come in the spring of next year.
22) Pikmin 4- The title has been delayed a lot and now finally it will receive its release in 2023.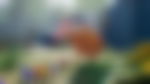 21) Disney Illusion- It is a four-player catch co-op game featuring vintage Disney characters.
20) Marvel Midnight Suns- A new game from the popular superhero franchise. The game is already released on different platforms.
19) Silksong- This Metroidvania game will also be featured next year.
18) Rune Factory 3- This vintage game will come to Switch this new year.
17)  Minecraft Legends- Based on the popular game Minecraft, this title will be an action strategy game.
16) My Time at Sandrock- It is a crowd-funded project and a successor to My Time at Portia which came in 2021.
15) Super Bomberman R 2- One of the first seven launch titles is getting a sequel and will be available next year.
14) Another Crabs Treasure- Play as a crab in this action-filled adventure game.
13) Blanc- It is a co-op black-and-white survival game. Survive the harsh weather as these wonderful animals.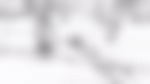 12) Robocop Rogue City- Robocop is making a comeback in 2023 with this installation.
11) Metal Slug Tactics – A tactical game to its predecessor action game with well-illustrated settings.
10) Bomb Rush Cyberfunk- For adventure-loving skaters and parkour racers, this game will be a treat.
9) Coffee Talk Episode 2: Hibiscus and Butterfly- A talking simulator based on fantasy-inspired modern people's problems. Serve coffee to these people in need.
8) Moving Out 2- A game based on literally moving out from space.
7) Gunberella – An action-adventure game that tests the player's maneuverability.
DIVE DEEPER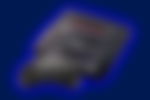 Rumored Games on Nintendo Switch for 2023
6) Payday 3 – The chances of this game coming are bleak as the predecessor was not successful, but rumors suggest otherwise.
5) Diablo 4- The fourth installment of the RPG game is rumored to come on Switch.
4) Call of Duty Warzone Mobile- The rumors about the FPS game coming to the console is widespread right now.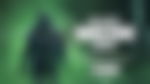 ADVERTISEMENT
Article continues below this ad
3) Star Wars hunters- A free-to-play PvP arena game. The game was delayed for a long of time and it is supposed to be released in 2023.
2) Genshin Impact- The RPG king that is trending right now might make its way into the Switch platform.
1) A Pokemon Game- It is rumored that a Pokemon game may make its way into the console next year.
ADVERTISEMENT
Article continues below this ad
Which game are you waiting for from this list? Mention them in the comments below.
Watch this Story: Best addition to Nintendo's Exclusive Million Seller Club in 2022