If you're searching for the release dates of the best new games for 2023 and beyond, then you've come to the right place. We've compiled all of the video game release dates for upcoming titles and DLC on PS5, Xbox Series X, PS4, Xbox One, PC, and Switch in this handy reference list, so you don't need to go looking anywhere else. Are you ready to take on a fresh set of kung fu challenges when Sifu launches on Xbox alongside the Arenas expansion? Or would you prefer to go on a sinister fishing adventure in Dredge? If you said yes to either of those then this is your week, as both are coming out. No matter what upcoming games you're looking forward to, you'll find them all here along with their release formats and the exact date you can add them to your collection.
Check out the best upcoming PS5 games for 2023 and beyond in our video:
Video game release dates are always subject to change and new ones are announced every week, so bookmark this page and check back often for the most up to date information on the release schedule. Any updated dates or new additions to the listings here will be highlighted in bold. Please note that games will remain in the TBC section at the bottom of the page until they have a confirmed release date or window.
March 2023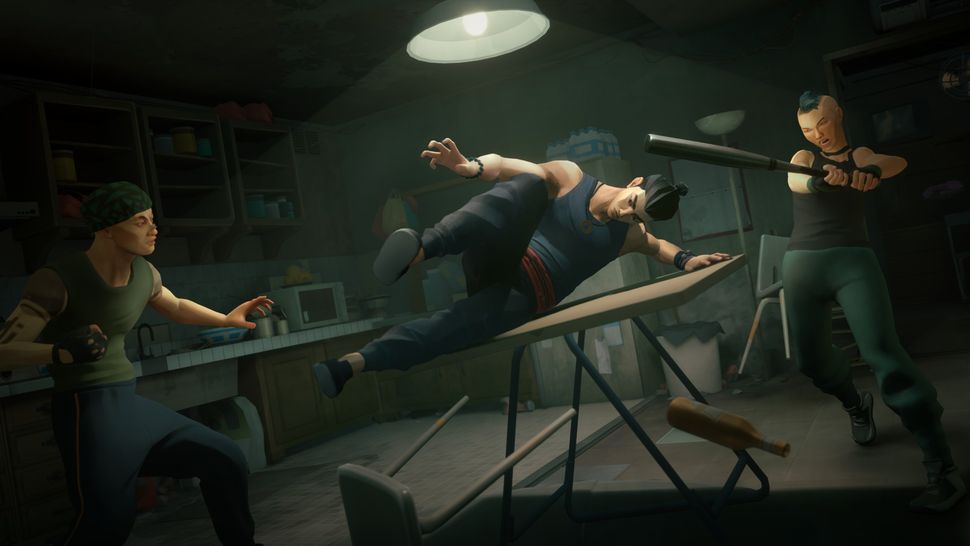 March 2023 video game releases
9 Years of Shadows [PC] – March 27
Crime Boss: Rockay City [PC] – March 28
Drop – System Breach [PC] – March 28
Innchanted [PC] – March 28
Kana Quest [Switch] – March 28
The Last of Us Part 1 [PC] – March 28
Shattered Heaven [PC] – March 28
Sifu [XSX, XBO] – March 28
Sifu Arenas Expansion [PC, PS5, XSX, PS4, XBO] – March 28
Terra Nil [PC] – March 28
Forza Horizon 5: Rally Adventure DLC [PC, XSX] – March 29
Metal: Hellsinger: Dream of the Beast DLC [PC, PS5, XSX, PS4, XBO] – March 29
Sword Art Online Alicization Lycoris: Blooming of Matricaria DLC [Switch] – March 29
Anyaroth: The Queen's Tyranny [PC, Switch] – March 30
Bloodhound: First Day in Hell [PC] – March 30
Dredge [PC, PS5, XSX, PS4, XBO, Switch] – March 30
Eggcelerate! to the Tropics [PC] – March 30
The Great War: Western Front [PC] – March 30
The Last Worker [PC, PC VR, PS5, PSVR 2, XSX, Switch] – March 30
Ravenbound [PC] – March 30
Total Tank Generals [PC] – March 30
Tower of Fantasy: Under the Grand Sea expansion [PC] – March 30
April 2023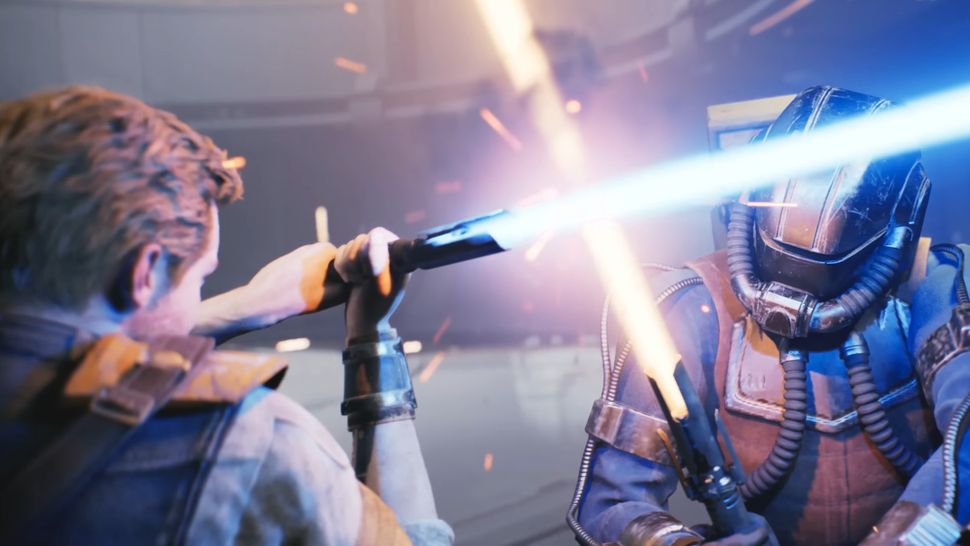 April 2023 video game releases
Creed Rise to Glory: Championship Edition [PSVR 2] – April 4
Filthy Animals: Heist Simulator [PC] – April 4
GrimGrimoire OnceMore [PS5, PS4, Switch] – April 4
Meet Your Maker [PC, PS5, XSX, PS4, XBO] – April 4
Moviehouse [PC] – April 5
Batora: Lost Haven [Switch] – April 6
Curse of the Sea Rats [PC, PS4, XBO, Switch] – April 6
Ravenswatch [PC] – April 6
Ghostwire: Tokyo [XSX] – April 12
Murderous Muses [PC, PS5, XSX, PS4, XBO] – April 12
Beyond the Long Night [PC] – April 13
Hunt the Night [PC] – April 13
Kill It With Fire VR [PC VR, PSVR 2, PSVR] – April 13
Shardpunk: Verminfall [PC] – April 13
Total War: Warhammer 3: Forge Of The Chaos Dwarfs DLC [PC] – April 13
Trinity Fusion [PC] – April 13
Voodolls [PC] – April 13
Mega Man Battle Network Legacy Collection [PC, PS4, Switch] – April 14
Suffer the Night [PC] – April 17
Disney Speedstorm [PC, PS5, XSX, PS4, XBO, Switch] – April 18
God of Rock [PC, PS5, XSX, PS4, XBO, Switch] – April 18
Minecraft Legends [PC, PS5, XSX, PS4, XBO, Switch] – April 18
Puzzle Quest 3 [PS5, XSX, PS4, XBO] – April 18
Horizon Forbidden West: Burning Shores DLC [PS5] – April 19
Survival: Fountain of Youth [PC] – April 19
Eresys [PC] – April 20
Stray Blade [PC, PS5, XSX] – April 20
Tin Hearts [PC, PS5, XSX, PS4, XBO, Switch] – April 20
Advance Wars 1+2: Re-Boot Camp [Switch] – April 21
Dead Island 2 [PC, PS5, XSX, PS4, XBO] – April 21
Mia and the Dragon Princess [PC, PS5, XSX, PS4, XBO, Switch] – April 21
Volcano Princess [PC] – April 21
Shadows of Doubt [PC] – April 24
Afterimage [PC, PS5, XSX, PS4, XBO, Switch] – April 25
Strayed Lights [PC, PS5, XSX, PS4, XBO, Switch] – April 25
Trinity Trigger [PC] – April 25
Desta: The Memories Between [PC] – April 26
Honkai: Star Rail [PC] – April 26
ArcRunner [PC, PS5, XSX, PS4, XBO] – April 27
The Last Case of Benedict Fox [PC, XSX] – April 27
Zoria: Age of Shattering [PC] – April 27
Monster Hunter Rise: Sunbreak [PS5, XSX, PS4, XBO] – April 28
Nuclear Blaze [PS4, XBO, Switch] – April 28
Star Wars Jedi: Survivor [PC, PS5, XSX] – April 28
Welcome to Goodland [PC] – April 28
Dogfight [PC, Consoles TBC] – April TBC
These Doomed Isles: The First God [PC] – April TBC
Tron: Identity [PC, Switch] – April TBC
May 2023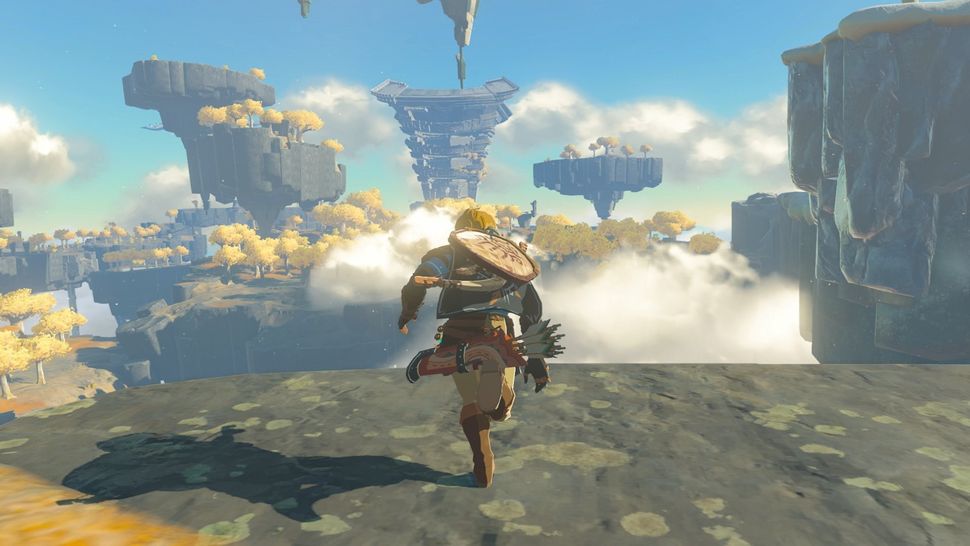 May 2023 video game releases
Age of Wonders 4 [PC, PS5, XSX] – May 2
Redfall [PC, XSX] – May 2
Hogwarts Legacy [PS4, XBO] – May 5
Hometopia [PC] – May 5
The Legend of Zelda: Tears of the Kingdom [Switch] – May 12 (pre-order The Legend of Zelda: Tears of the Kingdom)
Amnesia: The Bunker [PC, XSX, PS4, XBO] – May 16
Atlas Fallen [PC, PS5, XSX] – May 16
Trinity Trigger [PS5, PS4, Switch] – May 16
Endless Dungeon [PC, PS5, XSX, PS4, XBO] – May 18
I Am Future [PC] – May 18
The Outlast Trials [PC] – May 18
Lego 2K Drive [PC, PS5, XSX, PS4, XBO, Switch] – May 19
Inkbound [PC] – May 22
After Us [PC, PS5, XSX] – May 23
Glitch Busters: Stuck on You [PC, PS4, Switch] – May 23
Miasma Chronicles [PC, PS5, XSX] – May 23
Puzzle Bobble Everybubble! [Switch] – May 23
Do Not Feed the Monkeys 2099 [PC, Switch] – May 25
Hello Neighbor VR: Search and Rescue [PSVR 2, PSVR] – May 25
The Lord of the Rings: Gollum [PC, PS5, XSX, PS4, XBO] – May 25
Suicide Squad: Kill the Justice League [PC, PS5, XSX] – May 26
System Shock Remake [PC] – May 30
Blooming Business: Casino [PC] – May TBC
Decarnation [PC, Switch] – May TBC
Humanity [PS4] – May TBC
TT Isle of Man – Ride on the Edge 3 [PC, PS5, XSX, PS4, XBO, Switch] – May TBC
WrestleQuest [PC, Switch] – May TBC
June 2023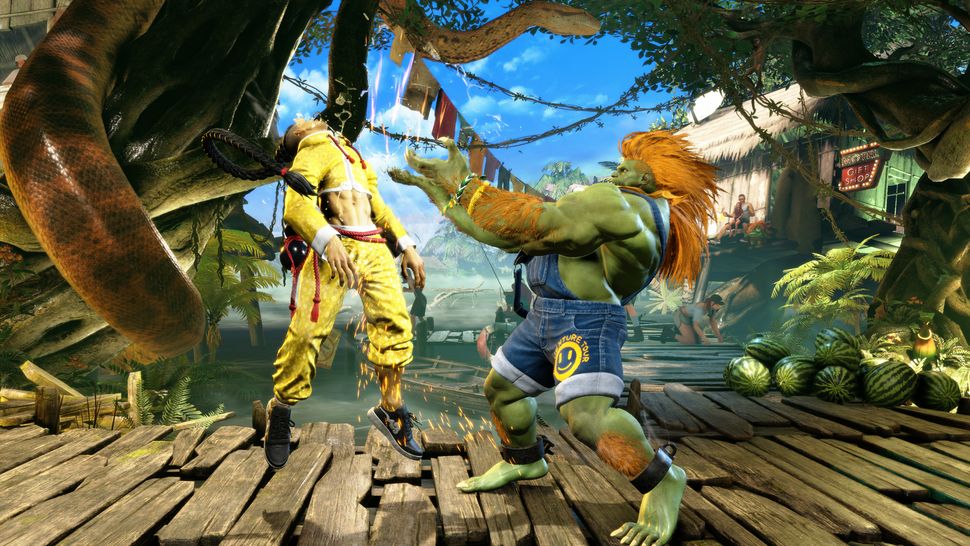 June 2023 video game releases
Street Fighter 6 [PC, PS5, XSX, PS4] – June 2
We Love Katamari Reroll + Royal Reverie [PC, PS5, XSX, PS4, XBO, Switch] – June 2
Diablo 4 [PC, PS5, XSX, PS4, XBO] – June 6
Loop8: Summer of Gods [PC, PS4, XBO, Switch] – June 6
Pro Cycling Manager 2023 [PC] – June 8
Tour de France 2023 [PC, PS5, XSX, PS4, XBO] – June 8
Goodbye Volcano High [PC, PS5, PS4] – June 15
Park Beyond [PC, PS5, XSX] – June 16
Aliens: Dark Descent [PC, PS5, XSX, PS4, XBO] – June 20
Crash Team Rumble [PS5, XSX, PS4, XBO] – June 20
Final Fantasy 16 [PS5] – June 22
C-Smash VRS [PSVR 2] – June 23
Story of Seasons: A Wonderful Life [PC, PS5, XSX, Switch] – June 27
Master Detective Archives: Rain Code [Switch] – June 30
Samba de Amigo: Party Central [Switch] – June 30
Crime Boss: Rockay City [PS5, XSX] – June TBC
Harmony: The Fall of Reverie [PC, PS5, XSX, Switch] – June TBC
Layers of Fear [PC, PS5, XSX] – June TBC
July 2023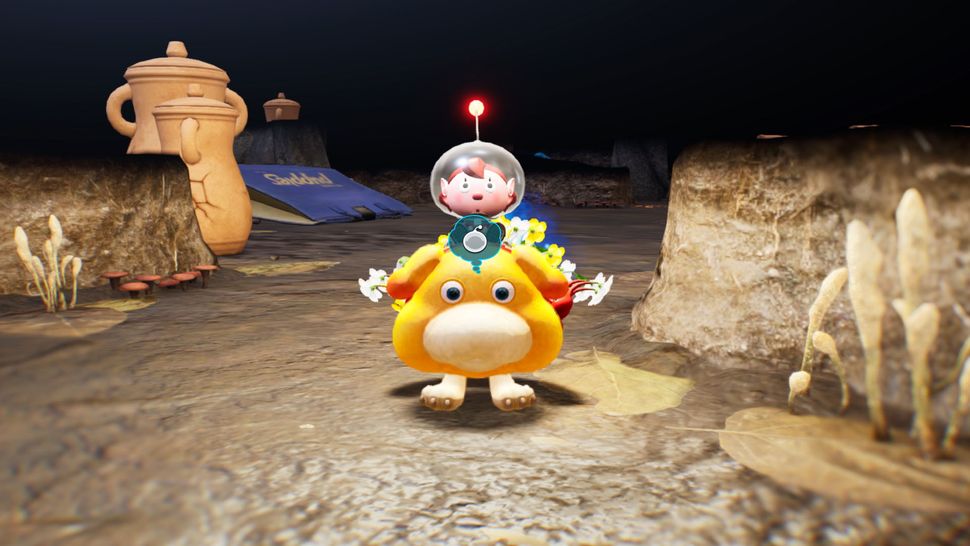 July 2023 video game releases
The Legend of Heroes: Trails into Reverie [PC, PS5, PS4, Switch] – July 7
Exoprimal [PC, PS5, XSX, PS4, XBO] – July 14
Pikmin 4 [Switch] – July 21
Hogwarts Legacy [Switch] – July 25
Disney Illusion Island [Switch] – July 28
August 2023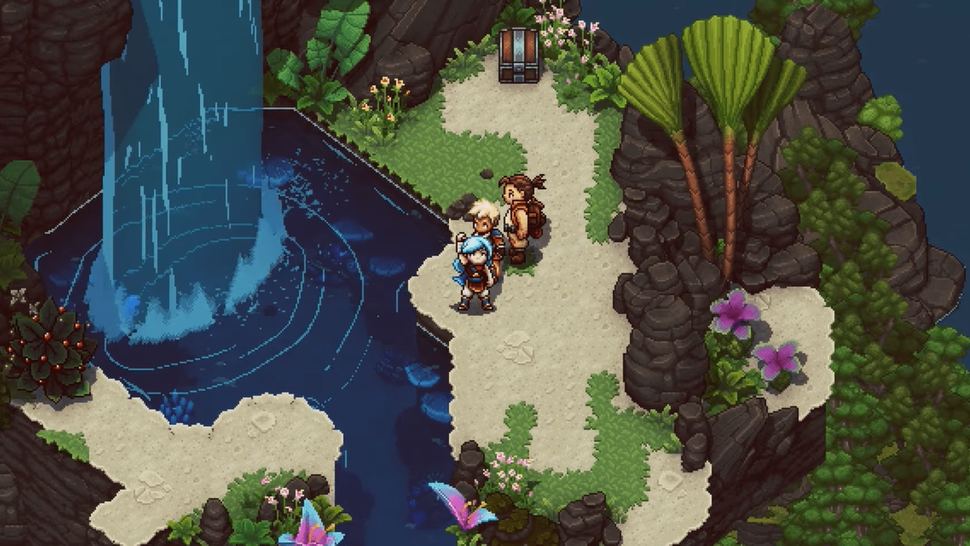 August 2023 video game releases
The Texas Chain Saw Massacre [PC, PS5, XSX] – August 18
Sea of Stars [PC, PS4, Switch] – August 29
Baldur's Gate 3 [PS5] – August 31
War Hospital [PC, PS5, XSX] – August 31
Lies of P [PC, PS5, XSX, PS4, XBO] – August TBC
September 2023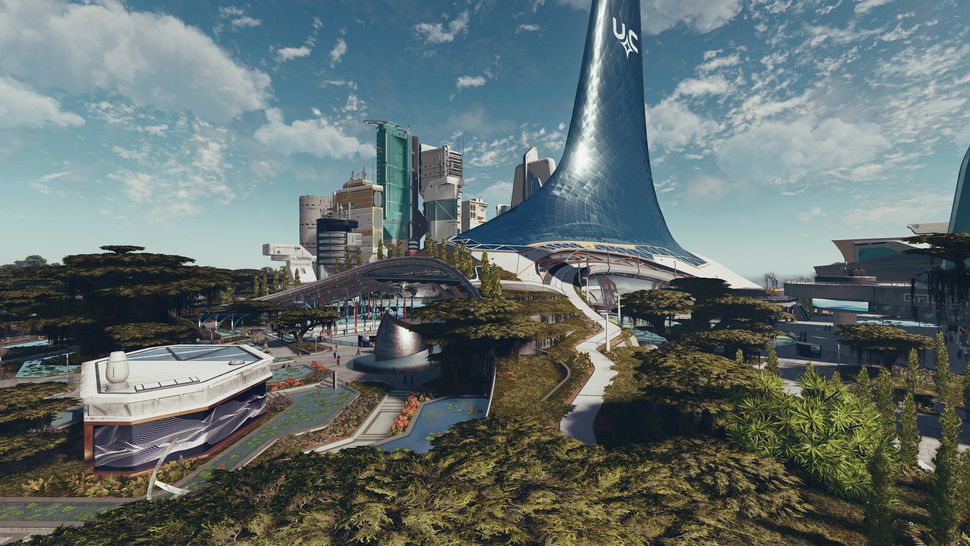 September 2023 video game releases
Rune Factory 3 Special [PC, Switch] – September 5
Starfield [PC, XSX] – September 6 (Starfield pre-order)
Rugby 24 [PC, PS5, XSX, PS4, XBO] – September 7
Life By You [PC] – September 12
Ad Infinitum [PC, PS5, XSX] – September TBC
RoboCop: Rogue City [PC, PS5, XSX, Switch] – September TBC
October 2023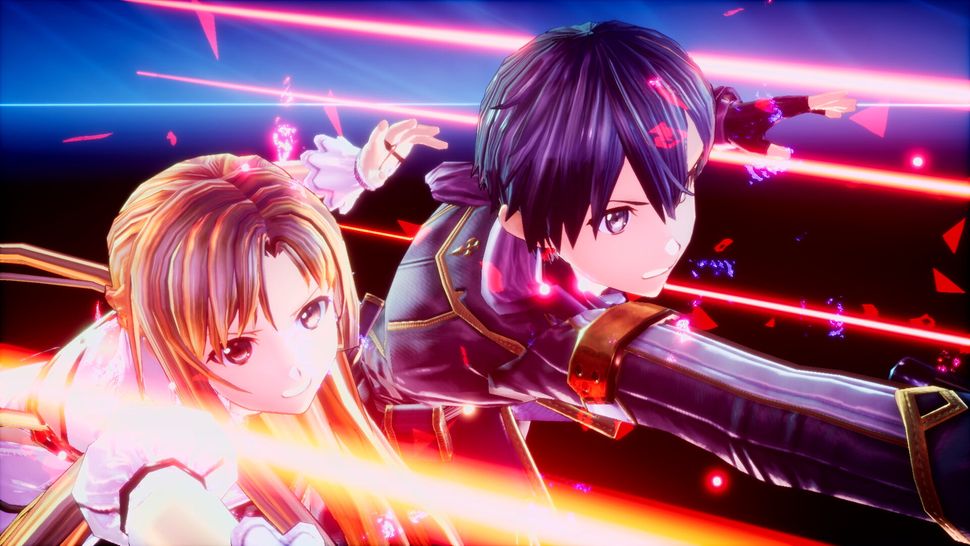 October 2023 video game releases
Sword Art Online Last Recollection [PC, PS5, XSX, PS4, XBO] – October 6
November 2023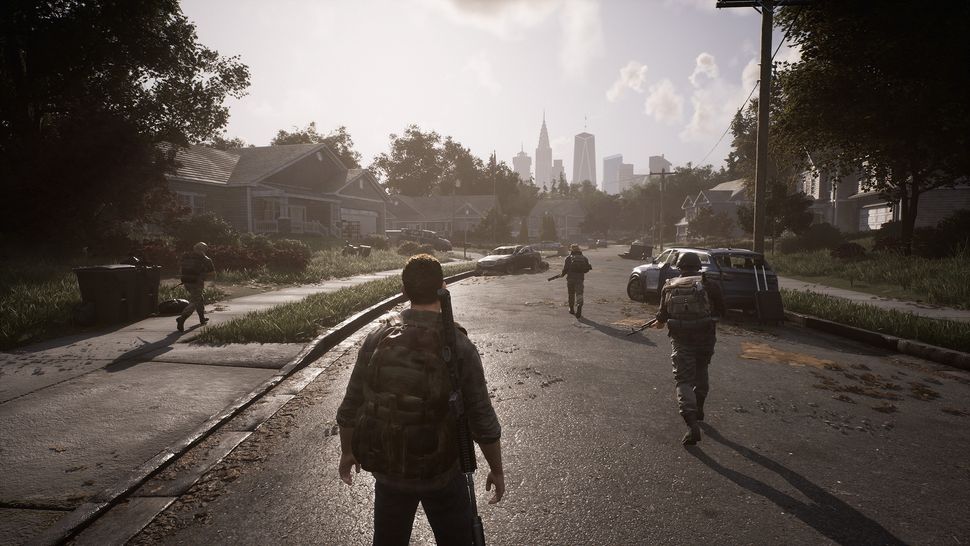 November 2023 video game releases
TBC 2023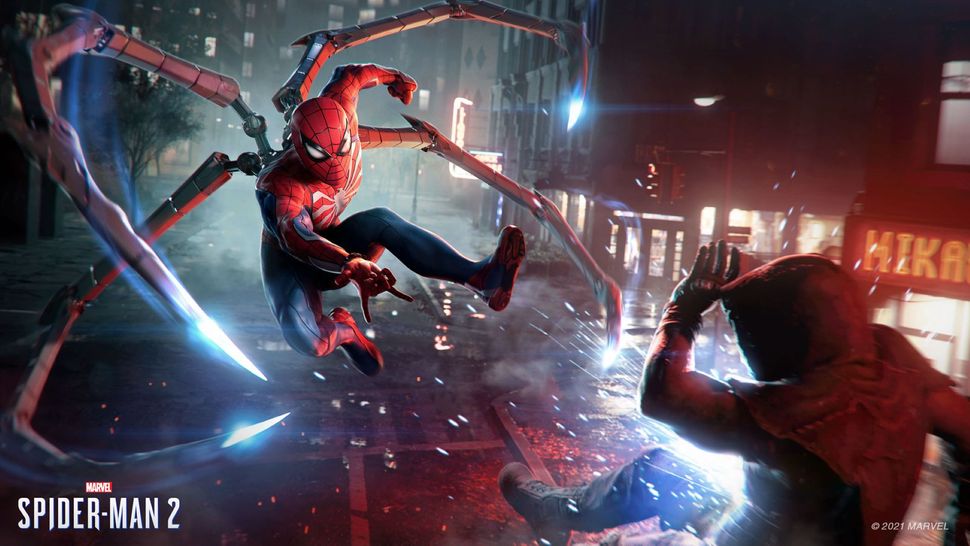 TBC 2023 video game releases
Desta: The Memories Between [Switch] – Early 2023
Gimmick! Special Edition [PC, PS4, XBO, Switch] – Early 2023
Gripper [PC] – Early 2023
Killer Klowns from Outer Space: The Game [PC, PS5, XSX, PS4, XBO] – Early 2023
Let's School [PC] – Early 2023
Lost Eidolons [XSX] – Early 2023
The Magical Mixture Mill [PC] – Early 2023
Ninja or Die [PC] – Early 2023
Party Animals [PC, XSX, XBO] – Early 2023
Project Relic [PC, Consoles TBC] – Early 2023
PuPu's Adventure Park [PC] – Early 2023
Romancelvania [PC, PS5, XSX, Switch] – Early 2023
Scathe [PS5, XSX, PS4, XBO] – Early 2023
Simon the Sorcerer – Origins [PS5, XSX, PS4, XBO, Switch] – Early 2023
Tavernacle! [PC] – Early 2023
Trackmania [PS5, XSX, PS4, XBO] – Early 2023
Welcome to Empyreum [PC, PS5, XSX, PS4, XBO, Switch] – Early 2023
Worldless [PC, XSX, XBO] – Early 2023
Cannon Dancer [PS5, XSX, PS4, XBO, Switch] – Q1 2023
Dead Cells: Return to Castlevania DLC [PC, PS4, XBO, Switch] – Q1 2023
Filthy Animals: Heist Simulator [PS4, XBO] – Q1 2023
Frogsong [PC] – Q1 2023
The Gap [PC, PS5, XSX] – Q1 2023
Revival: Recolonization [PC] – Q1 2023
Sherlock Holmes: The Awakened Remake [PC, PS5, XSX, PS4, XBO, Switch] – Q1 2023
VergeWorld [PC] – Q1 2023
Warpaws [PC, PS5, XSX, Switch] – Q1 2023
Way to the Woods [PC, XBO] – Q1 2023
Wildfrost [PC, Switch] – Q1 2023
Coffee Talk Episode 2: Hibiscus & Butterfly [PC, PS4, XBO, Switch] – Spring 2023
Daydream: Forgotten Sorrow [PC] – Spring 2023
De-Exit [PC, PS5, XSX, PS4, XBO] – Spring 2023
Dordogne [PC, Switch] – Spring 2023
DRIFTCE [PS5, XSX, PS4, XBO] – Spring 2023
Fae Farm [Switch] – Spring 2023
Final Fantasy 1 Pixel Remaster [PS4, Switch] – Spring 2023
Final Fantasy 2 Pixel Remaster [PS4, Switch] – Spring 2023
Final Fantasy 3 Pixel Remaster [PS4, Switch] – Spring 2023
Final Fantasy 4 Pixel Remaster [PS4, Switch] – Spring 2023
Final Fantasy 5 Pixel Remaster [PS4, Switch] – Spring 2023
Final Fantasy 6 Pixel Remaster [PS4, Switch] – Spring 2023
Final Fantasy 1-6 Pixel Remaster Collection [PS4, Switch] – Spring 2023
Flintlock: The Siege of Dawn [PC, PS5, XSX, PS4, XBO] – Spring 2023
Forza Motorsport [PC, XSX] – Spring 2023
Garden Life [PC] – Spring 2023
Lightyear Frontier [PC, XSX, XBO] – Spring 2023
Loop8: Summer of Gods [PC, PS4, XBO, Switch] – Spring 2023
The Lord of the Rings: Return to Moria [PC] – Spring 2023
Mario Kart 8 Deluxe: Wave 4 DLC [Switch] – Spring 2023
Maximum Football [PC] – Spring 2023
Nightingale [PC] – Spring 2023
Planet of Lana [PC, XSX, XBO] – Spring 2023
Propagation: Paradise Hotel [PC VR] – Spring 2023
Slaps and Beans 2 [PS5, XSX, PS4, XBO, Switch] – Spring 2023
Teslagrad 2 [PC, PS5, XSX, PS4, XBO, Switch] – Spring 2023
Wayfinder [PC, PS5, PS4] – Spring 2023
Alterium Shift [PC] – Q2 2023
Another Fisherman's Tale [PC VR, PSVR 2, Quest 2] – Q2 2023
Caliber [PC] – Q2 2023
Cyber Knights: Flashpoint [PC] – Q2 2023
Hellsweeper VR [PC VR] – Q2 2023
I Am Jesus Christ [PC] – Q2 2023
Minotaur Princess [PC] – Q2 2023
Puzzles for Clef [PC] – Q2 2023
Sengoku Dynasty [PC] – Q2 2023
Stolen Realm [XBO, Switch] – Q2 2023
Untamed Tactics [PC] – Q2 2023
Baten Kaitos 1 & 2 HD Remaster [Switch] – Summer 2023
Beyond Sunset [PC] – Summer 2023
Bomb Rush Cyberfunk [PC] – Summer 2023
Counter Strike 2 [PC] – Summer 2023
Cuisineer [PC] – Summer 2023
Eternights [PC, PS5, PS4] – Summer 2023
The Expanse: A Telltale Series [PC, PS5, XSX, PS4, XBO] – Summer 2023
Fort Solis [PC, PS5] – Summer 2023
Frogun Encore [PC] – Summer 2023
Ghost Trick: Phantom Detective [PC, PS4, XBO, Switch] – Summer 2023
Hollow Knight: Silksong [PC, PS5, XSX, PS4, XBO, Switch] – Summer 2023
Killer Frequency [PC, Quest 2] – Summer 2023
Little Friends: Puppy Island [PC, Switch] – Summer 2023
Nova Antarctica [PC] – Summer 2023
Odinfall [PC] – Summer 2023
Remnant 2 [PC, PS5, XSX] – Summer 2023
Synced [PC, PS5, XSX] – Summer 2023
Tin Hearts [PC VR, Quest 2, PSVR 2] – Summer 2023
Venba [PC, PS5, XSX,Switch] – Summer 2023
9 Years of Shadows [Switch] – Q3 2023
Battle Shapers [PC] – Q3 2023
Diggergun [PC, PS5, XSX, PS4, Switch] – Q3 2023
Hellsweeper VR [PSVR 2] – Q3 2023
The Isle Tide Hotel [PC, PS5, XSX, PS4, XBO, Switch] – Q3 2023
Mika and The Witch's Mountain [PC, PS5, XSX, PS4, XBO, Switch] – Q3 2023
River Tails: Stronger Together [PS5, XSX, PS4, XBO, Switch] – Q3 2023
Sker Ritual [PS5, XSX, PS4, XBO] – Q3 2023
Gangs of Sherwood [PC, PS5, XSX] – Fall 2023
Hyper Light Breaker [PC] – Fall 2023
The Jackbox Party Pack 10 [PC, PS4, XBO, Switch] – Fall 2023
Journey to Foundation [PSVR 2] – Fall 2023
Marvel's Spider-Man 2 [PS5] – Fall 2023
News Tower [PC] – Fall 2023
Pioneers of Pagonia [PC] – Fall 2023
Two Falls [PC, PS5] – Fall 2023
Wantless [PC] – Fall 2023
Alterium Shift [PS5, XSX, PS4, XBO, Switch] – Q4 2023
American Commando [PC] – Q4 2023
Between Horizons [PC, PS5, XSX, Switch] – Q4 2023
BioGun [PC] – Q4 2023
The Inquisitor [PC, PS5, XSX] – Q4 2023
Sovereign Syndicate [PC, PS5, XSX] – Q4 2023
Banishers: Ghosts of New Eden [PC, PS5, XSX] – Late 2023
Biomorph [PC, Switch] – Late 2023
The Holy Gosh Darn [PC, PS4, XBO, Switch] – Late 2023
A Guidebook of Babel [PC] – TBC 2023
A Long Journey to an Uncertain End [PC] – TBC 2023
A Quiet Place [TBC] – TBC 2023
A Rat's Quest [PC, PS4, XBO, Switch] – TBC 2023
The Academy: The First Riddle [PS4, XBO, Switch] – TBC 2023
Adapt [PC] – TBC 2023
AEW Fight Forever [PC, PS5, XSX, PS4, XBO, Switch] – TBC 2023
Aftermath [PC, PS5, XSX, PS4, XBO] – TBC 2023
Airhead [PC, PS4, XBO, Switch] – TBC 2023
Airport Sim [PC, XSX] – TBC 2023
AK-xolotl [PC, PS5, XSX, PS4, XBO, Switch] – TBC 2023
Alaloth – Champions of The Four Kingdoms [PS4, XBO, Switch] – TBC 2023
Alan Wake 2 [PC, PS5, XSX] – TBC 2023
Alaskan Truck Simulator [PC, PS5, XSX] – TBC 2023
Alder Choke [PC] – TBC 2023
Alliance of the Sacred Suns [PC] – TBC 2023
Ancient Arenas: Chariots [PC] – TBC 2023
Animal Rescue [PC, PS5, XSX, PS4, XBO, Switch] – TBC 2023
Another Crab's Treasure [PC, Switch] – TBC 2023
Arc Raiders [PC, PS5, XSX] – TBC 2023
Arctic Awakening [PC, PS5, XSX, PS4, XBO] – TBC 2023
Ark 2 [PC, XSX] – TBC 2023
Armored Core 6 Fires of Rubicon [PC, PS5, XSX, PS4, XBO] – TBC 2023
Assassin's Creed Mirage [PC, PS5, XSX, PS4, XBO] – TBC 2023 (Assassin's Creed Mirage pre-order)
Astral Equilibrium [PC, Switch] – TBC 2023
Astronimo [PC] – TBC 2023
Autopsy Simulator [PC] – TBC 2023
Avatar: Frontiers of Pandora [PC, PS5, XSX] – TBC 2023
Back Then [PC, PS4] – TBC 2023
BattleCakes: A Snack-Sized RPG [PC] – TBC 2023
Bio-Gun [PC] – TBC 2023
Blackout Protocol [PC] – TBC 2023
Blasphemous sequel [TBC] – TBC 2023
Blockstar VR [PC] – TBC 2023
Blood Bowl 3 [Switch] – TBC 2023
Bloodhound [PC, PS5, XSX, PS4] – TBC 2023
Blue Protocol [PC, PS5, XSX] – TBC 2023
Botany Manor [PC, Switch] – TBC 2023
Bound by Blades [Switch] – TBC 2023
Boundary [PC, PS4] – TBC 2023
Braid Anniversary Edition [PC, PS5, XSX, PS4, XBO, Switch] – TBC 2023
Bramble: The Mountain King [PC, Consoles TBC] – TBC 2023
Breachway [PC] – TBC 2023
Breakers Collection [PS5, PS4, Switch] – TBC 2023
Broken Arrow [PC] – TBC 2023
Broken Roads [PC, Consoles TBC] – TBC 2023
Bulwark: Falconeer Chronicles [PC] – TBC 2023
Capes [PC, PS5, XSX, PS4, XBO, Switch] – TBC 2023
Captain Contraband [PC] – TBC 2023
Castle Craft [PC] – TBC 2023
Circuit Superstars [Switch] – TBC 2023
Cities Skylines 2 [PC, PS5, XSX] – TBC 2023
Clockwork Aquario [PC] – TBC 2023
Cocoon [PC, XSX, XBO, Switch] – TBC 2023
Company of Heroes 3 [PS5, XSX] – TBC 2023
Conway: Disappearance at Dahlia View [PS5, XSX, PS4, XBO, Switch] – TBC 2023
Corbid! A Colorful Adventure [PS4] – TBC 2023
Corpse Keeper [PC, PS5, XSX, PS4, XBO] – TBC 2023
The Crew Motorfest [PC, PS5, XSX, PS4, XBO] – TBC 2023
Crimson Desert [PC, Consoles TBC] – TBC 2023
Critter Cove [PC] – TBC 2023
Crossfire: Sierra Squad [PSVR 2] – TBC 2023
The Crown of Wu [XSX, XBO] – TBC 2023
Crown Wars: The Black Prince [PC, PS5, XSX, Switch] – TBC 2023
Cyberpunk 2077: Phantom Liberty expansion [PC, PS5, XSX, PS4, XBO] – TBC 2023
Cygni: All Guns Blazing [PC] – TBC 2023
Dark Envoy [PC, PS5, XSX, PS4, XBO] – TBC 2023
Dark Fracture [PC, PS5, XSX, PS4, XBO, Switch] – TBC 2023
Dark Renaissance [PC, Consoles TBC] – TBC 2023
Daymare: 1994 Sandcastle [PC, PS5, XSX, PS4, XBO] – TBC 2023
Dead Static Drive [PC, XBO] – TBC 2023
Death Carnival [PC, Consoles TBC] – TBC 2023
Deathtrap Dungeon: The Golden Room [PC, PS4, XBO, Switch] – TBC 2023
DecaPolice [PS5, PS4, Switch] – TBC 2023
Deep Rock Galactic: Survivor [PC] – TBC 2023
Desktop Dungeons: Rewind [PC] – TBC 2023
Die By The Blade [Switch] – TBC 2023
Diluvian Ultra [PC] – TBC 2023
Discolored 2 [PC] – TBC 2023
Distant Bloom [PC] – TBC 2023
The Division: Heartland [PC, PS5, XSX, PS4, XBO] – TBC 2023
Dr. Fetus' Mean Meat Machine [PC, PS5, XSX, PS4, XBO, Switch] – TBC 2023
Dragonheir: Silent Gods [PC] – TBC 2023
Dry Drowning [PS4, XBO] – TBC 2023
DUBIUM [PC] – TBC 2023
Dustborn [PC, PS5, XSX] – TBC 2023
EA Sports FC [TBC] – TBC 2023
Earth: Revival [PC] – TBC 2023
Edge of Sanity [PC] – TBC 2023
Eiyuden Chronicle: Hundred Heroes [PC, XSX] – TBC 2023
El Paso, Elsewhere [PC] – TBC 2023
Endless Dungeon [Switch] – TBC 2023
Ereban: Shadow Legacy [PC, XSX, XBO] – TBC 2023
Errand Boy [PC] – TBC 2023
Everywhere [PC] – TBC 2023
The Fabulous Fear Machine [PC] – TBC 2023
Faerie Afterlight [PC] – TBC 2023
Fall of Porcupine [PC, PS5, XSX, PS4, XBO, Switch] – TBC 2023
Falling Frontier [PC] – TBC 2023
Fallout 4 [PS5, XSX] – TBC 2023
Fantasy Life i: the Girl Who Steals Time [Switch] – TBC 2023
Farewell North [PC] – TBC 2023
Fashion Dreamer [Switch] – TBC 2023
Fate/Samurai Remnant [PC, PS5, PS4, Switch] – TBC 2023
Field of Glory: Kingdoms [PC] – TBC 2023
Final Fantasy 7 Rebirth – Remake Part 2 [PS5] – TBC 2023
The Finals [PC, PS5, XSX] – TBC 2023
Fire Commander [PS5, XSX, PS4, XBO] – TBC 2023
Firewall Ultra [PSVR 2] – TBC 2023
The First Descendant [PC, PS5, XSX, PS4, XBO] – TBC 2023
Flashback 2 [PC, PS5, XSX, PS4, XBO, Switch] – TBC 2023
Flashout 3 [PS5, XSX, PS4, XBO, Switch] – TBC 2023
Flowstone Saga [PC, Switch] – TBC 2023
The Foglands [PSVR 2] – TBC 2023
For The King 2 [PC] – TBC 2023
Forever Ago [PC] – TBC 2023
Forever Skies [PC] – TBC 2023
Fraymakers [PC] – TBC 2023
The Garden Path [PC] – TBC 2023
Gazzlers [PC VR, Quest] – TBC 2023
Go Fight Fantastic [PC] – TBC 2023
Goblin Stone [PC] – TBC 2023
Gord [PC] – TBC 2023
Gori: Cuddly Carnage [PC, PS5, XSX, PS4, XBO, Switch] – TBC 2023
Green Hell VR [PSVR 2] – TBC 2023
Gripper [PS4, XBO, Switch] – TBC 2023
Gunbrella [PC, Switch] – TBC 2023
Gylt [TBC] – TBC 2023
Harold Halibut [PC, PS5, XSX, PS4, XBO] – TBC 2023
Haunted Space [PC, PS5, XSX] – TBC 2023
Headquarters World War 2 [PC, Consoles TBC] – TBC 2023
Heart Of Muriet [PC] – TBC 2023
Hell Is Us [PC, PS5, XSX] – TBC 2023
Hello Engineer [PC] – TBC 2023
Hello Goodboy [PC, Switch] – TBC 2023
Hexarchy [PC] – TBC 2023
Highwater [PC] – TBC 2023
Hill Agency: PURITYdecay [PC] – TBC 2023
Himig [PC] – TBC 2023
Hiro's Escape [PC] – TBC 2023
Homestead Arcana [PC, XSX] – TBC 2023
Homeworld 3 [PC] – TBC 2023
Homicidal All-Stars [PC] – TBC 2023
Hotel Life: A Resort Simulator [PC, PS5, XSX, PS4, XBO, Switch] – TBC 2023
House Flipper 2 [PC, PS5, XSX] – TBC 2023
Hubris [Quest 2, PSVR 2] – TBC 2023
Hunt the Night [PS5, XSX, PS4, XBO, Switch] – TBC 2023
Hyenas [PC, PS5, XSX, PS4, XBO] – TBC 2023
Immortals of Aveum [PC, PS5, XSX] – TBC 2023
Inner Ashes [PS4] – TBC 2023
Instinction [PC, PS4, XBO] – TBC 2023
The Invincible [PC, PS5, XSX] – TBC 2023
It's A Wrap [PC] – TBC 2023
Jagged Alliance 3 [PC] – TBC 2023
Janosik 2 [PC] – TBC 2023
John Carter Warlord of Mars [PC, Consoles TBC] – TBC 2023
KartRider: Drift [PS4] – TBC 2023
King Arthur: Knight's Tale [PS5, XSX] – TBC 2023
Knight vs Giant: The Broken Excalibur [PC, PS5, XSX, Switch] – TBC 2023
Kukoos – Lost Pets [PS5, XSX, XBO] – TBC 2023
Lab Rat [PC] – TBC 2023
Laika: Aged Through Blood [PC, Consoles TBC] – TBC 2023
Lara Croft and the Guardian of Light [Switch] – TBC 2023
Lara Croft and the Temple of Osiris [Switch] – TBC 2023
The Last Alchemist [PC] – TBC 2023
The Last Faith [PC] – TBC 2023
The Last of Us Factions [TBC] – TBC 2023
Lethal Honor – Order of the Apocalypse [PC, PS4, XBO, Switch] – TBC 2023
Level Zero [PC, PS4, XBO] – TBC 2023
The Library of Babel [PC, PS4] – TBC 2023
Little Devil Inside [PC, PS5, PS4, XBO, Switch] – TBC 2023
Loco Motive [PC, Switch] – TBC 2023
Loddlenaut [PC] – TBC 2023
Lollipop Chainsaw Remake [TBC] – TBC 2023
The Looter [PC] – TBC 2023
The Lord of the Rings: Gollum [Switch] – TBC 2023
The Lords of the Fallen [PC, PS5, XSX] – TBC 2023
Lorelei and the Laser Eyes [PC, Switch] – TBC 2023
Low-Fi [PC VR, PSVR 2] – TBC 2023
Luto [PC] – TBC 2023
The Machines Arena [PC] – TBC 2023
Mail Time [PC, Switch] – TBC 2023
The Many Pieces of Mr. Coo [PC, PS4] – TBC 2023
Marvel's Midnight Suns [PS4, XBO, Switch] – TBC 2023
Maximum Football [PS5, XSX, PS4, XBO] – TBC 2023
MeetLight [PC, PS4, XBO, Switch] – TBC 2023
Mega Man Battle Network Legacy Collection [Switch] – TBC 2023
Men of War 2 [PC] – TBC 2023
Metal Slug Tactics [PC, Switch] – TBC 2023
Minecraft Legends [PC, PS5, XSX, PS4, XBO, Switch] – TBC 2023
Mineko's Night Market [PC, Switch] – TBC 2023
Mira and the Legend of the Djinns [PC] – TBC 2023
Misc. A Tiny Tale [PC] – TBC 2023
Modern Naval Warfare [PC, PC VR] – TBC 2023
Mondo Museum [PC] – TBC 2023
Monster Safari [PC] – TBC 2023
Moo Lander [Switch] – TBC 2023
Moroi [PC] – TBC 2023
Moving Out 2 [PC, PS5, XSX, PS4, XBO, Switch] – TBC 2023
Mystiqa [PC, PS5, XSX, PS4, XBO, Switch] – TBC 2023
Nairi: Rising Tide [PC, Switch] – TBC 2023
Narco Tycoon [PC, Switch] – TBC 2023
Naruto X Boruto Ultimate Ninja Storm Connections [PC, PS5, XSX, PS4, XBO, Switch] – TBC 2023
Nascence [PC] – TBC 2023
Neon Blood [PC, PS5, XSX, PS4, XBO, Switch] – TBC 2023
The Night Is Grey [PC] – TBC 2023
Nippon Marathon 2 [PC, PS4, Switch] – TBC 2023
No Return [PC] – TBC 2023
Oaken [Switch] – TBC 2023
Of Bird and Cage [Switch] – TBC 2023
One Lonely Outpost [PC] – TBC 2023
Open Roads [PC, PS5, XSX, PS4, XBO] – TBC 2023
Operation Highjump: Fall of Berlin [PC, PS4, Switch] – TBC 2023
Orange Island [PC, PS4, Switch] – TBC 2023
OTG (Off The Grid) [PC, PS5, XSX] – TBC 2023
Out of Line [PS4, XBO] – TBC 2023
Outer Wilds [Switch] – TBC 2023
The Outer Worlds 2 [PC, XSX] – TBC 2023
Oxenfree 2: Lost Signals [PC, PS5, PS4, Switch] – TBC 2023
Pacific Drive [PS5] – TBC 2023
Palworld [PC] – TBC 2023
Paper Trail [PC, PS5, XSX, PS4, XBO, Switch] – TBC 2023
ParadiZe Project [PC, PS5, XSX] – TBC 2023
Paralives [PC] – TBC 2023
Paranormal Tales [PC] – TBC 2023
Path of Exile 2 [PC] – TBC 2023
Pathless Woods [PC] – TBC 2023
Payday 3 [PC, Consoles TBC] – TBC 2023
Pecaminosa [PS4, XBO] – TBC 2023
Pekoe [PC] – TBC 2023
Pepper Grinder [PC, Switch] – TBC 2023
Perseverance: Part 2 [XBO, Switch] – TBC 2023
Pigeon Simulator [PC] – TBC 2023
Pocket Bravery [PC, PS5, XSX, PS4, XBO, Switch] – TBC 2023
Pool Cleaning Simulator [PC] – TBC 2023
Power Chord [Switch] – TBC 2023
Pragmata [PS5, XSX] – TBC 2023
Prince of Persia: The Sands of Time Remake [PC, PS5, XSX, PS4, XBO] – TBC 2023
Project Ferocious [PC, PS4, XBO] – TBC 2023
Project Haven [PC] – TBC 2023
Project Timi: Sasha's Curse [PC, Switch] – TBC 2023
Psikodelya [Consoles TBC] – TBC 2023
Q.U.B.E. 10th Anniversary [PS5, PS4] – TBC 2023
Quantum League [PS4, XBO, Switch] – TBC 2023
Ragtag Crew [PC] – TBC 2023
RAN: Lost Islands [PC] – TBC 2023
Ravenlock [XSX, XBO] – TBC 2023
Rawmen [PC] – TBC 2023
RayStorm x RayCrisis HD Collection [PS4, Switch] – TBC 2023
Ray'z Arcade Chronology [PS4, Switch] – TBC 2023
Replaced [PC, XSX, XBO] – TBC 2023
Reptilian Rising [PC] – TBC 2023
Residual [PS5, XSX, PS4, XBO] – TBC 2023
Return to Nangrim [PC] – TBC 2023
Revolution: The Spark [PC] – TBC 2023
Ripout [PC, PS5, XSX] – TBC 2023
Robobeat [PC] – TBC 2023
SacriFire [PC, PS5, XSX, PS4, XBO, Switch] – TBC 2023
Sail Forth [PC, PS4, XBO, Switch] – TBC 2023
Sam & Max: The Devil's Playhouse Remastered [TBC] – TBC 2023
Saviour [PC] – TBC 2023
Sayri: The Beginning [PC, Consoles TBC] – TBC 2023
SeaRing [PC] – TBC 2023
The Settlers: New Allies [PS4, XBO, Switch] – TBC 2023
Shadow Gambit: The Cursed Crew [PC, PS5, XSX] – TBC 2023
She Dreams Elsewhere [PC, XBO, Switch] – TBC 2023
Silent Hill Ascension [TBC] – TBC 2023
Six Days in Fallujah [PC, PS5, XSX, PS4, XBO] – TBC 2023
Skate Story [PC] – TBC 2023
Skater XL [Switch] – TBC 2023
Smalland [PC, PS4, XBO, Switch] – TBC 2023
Snacko [PC] – TBC 2023
Snufkin: Melody of Moominvalley [PC, Consoles TBC] – TBC 2023
Space Chef [PC, Switch] – TBC 2023
Space Punks [Consoles TBC] – TBC 2023
Squad 51 vs. The Flying Saucers [PS4, XBO] – TBC 2023
Stalker 2 [PC, XSX] – TBC 2023
Star Trek: Resurgence [PC, PS5, XSX, PS4, XBO] – TBC 2023
Star Wars Hunters [Switch] – TBC 2023
Stargate: Timekeepers [PC] – TBC 2023
Starship Troopers: Extermination [PC] – TBC 2023
SteamWorld Build [PC, PS5, XSX, PS4, XBO, Switch] – TBC 2023
The Stone of Madness [PC, PS5, XSX, Switch] – TBC 2023
Stormgate [PC] – TBC 2023
Stuntfest – World Tour [PC] – TBC 2023
Suikoden 1&2 HD Remaster Gate Rune and Dunan Unification Wars [PC, PS4, XBO, Switch] – TBC 2023
SunnySide [PC, PS5, XSX, PS4, Switch] – TBC 2023
Sunshine Manor [PS4, XBO, Switch] – TBC 2023
Super 56 [PC] – TBC 2023
Super Bomberman R 2 [Switch] – TBC 2023
Super Catboy [PC] – TBC 2023
Superheroes Academy [PC] – TBC 2023
Synapse [PSVR 2] – TBC 2023
System Shock Remake [PS5, XSX, PS4, XBO] – TBC 2023
Tainted Grail: The Fall of Avalon [PC] – TBC 2023
Tape to Tape [PC] – TBC 2023
Taxi Life [PC, Consoles TBC] – TBC 2023
Team:Cars [PC] – TBC 2023
Tempest Rising [PC] – TBC 2023
Terminator: Dark Fate – Defiance [PC] – TBC 2023
Test Drive Unlimited: Solar Crown [PC, PS5, XSX, Switch] – TBC 2023 
These Doomed Isles [PC] – TBC 2023
Thirsty Suitors [PC] – TBC 2023
This Bed We Made [PC, Consoles TBC] – TBC 2023
Those Who Remain [Switch] – TBC 2023
Thrive: Heavy Lies the Crown [PC] – TBC 2023
Tiebreak: Official Game of the ATP Tour and Hologic WTA Tour [PC, PS5, XSX, PS4, XBO] – TBC 2023
Time Flies [PC, PS5, PS4, Switch] – TBC 2023
Time to Morp [PC] – TBC 2023
The Time I Have Left [PC] – TBC 2023
Tintin Reporter – Cigars of the Pharaoh [PC, PS5, XSX, PS4, XBO, Switch] – TBC 2023
Tiny Troopers: Global Ops [PS4] – TBC 2023
To The Rescue! [Switch] – TBC 2023
Total War: Elysium [PC] – TBC 2023
Tracks Of Thought [PC] – TBC 2023
Tray Racers [PC, Switch] – TBC 2023
Trepang2 [PC] – TBC 2023
Trinity Fusion [XSX, XBO] – TBC 2023
UEDI: Shadow of the Citadel [PC] – TBC 2023
Ultimate Summer [PS5, XSX, PS4, XBO, Switch] – TBC 2023
The Uncertain: Light at the End [PS4, XBO, Switch] – TBC 2023
Under The Waves [PC, PS5, XSX, PS4, XBO] – TBC 2023
Underworld Dreams [Switch] – TBC 2023
Undisputed [PC, PS5, XSX, PS4, XBO] – TBC 2023
Undying [PS4, XBO, Switch] – TBC 2023
Unholy [PC, PS5, XSX] – TBC 2023
Unknown 9: Awakening [PC, PS5, XSX] – TBC 2023
Urban Strife [PC] – TBC 2023
Vampire: The Masquerade – Swansong [Switch] – TBC 2023
Vendir: Plague of Lies [PC, Consoles TBC] – TBC 2023
Verne: The Shape of Fantasy [PC] – TBC 2023
Victory Heat Rally [PC, Switch] – TBC 2023
Viewfinder [PC, PS5] – TBC 2023
The Wagadu Chronicles [PC] – TBC 2023
Wallace and Gromit: The Grand Getaway [Quest] – TBC 2023
Wanderful [PC] – TBC 2023
Wargroove 2 [PC, Switch] – TBC 2023
Warhammer 40,000: Boltgun [PC] – TBC 2023
Warhammer 40,000: Darktide [XSX] – TBC 2023
Warhammer 40,000: Inquisitor – Martyr: Sororitas DLC [PS5, XSX, PS4, XBO] – TBC 2023
Warhammer 40,000: Space Marine 2 [PC, PS5, XSX] – TBC 2023
Wavey The Rocket [Consoles TBC] – TBC 2023
Wildmender [PC, PS5, XSX] – TBC 2023
Witchfire [PC] – TBC 2023
Wizard with a Gun [PC, Switch] – TBC 2023
Workshop Simulator [PS4, XBO] – TBC 2023
World of Anterra [PC, PS4, XBO, Switch] – TBC 2023
Wreckreation [PC, PS5, XSX, PS4, XBO] – TBC 2023
Wrestling With Emotions: New Kid on the Block [PC] – TBC 2023
XEL [PS5, XSX, PS4, XBO] – TBC 2023
You Suck At Parking [PS4, Switch] – TBC 2023
You Will Die Here Tonight [PC] – TBC 2023
TBC 2024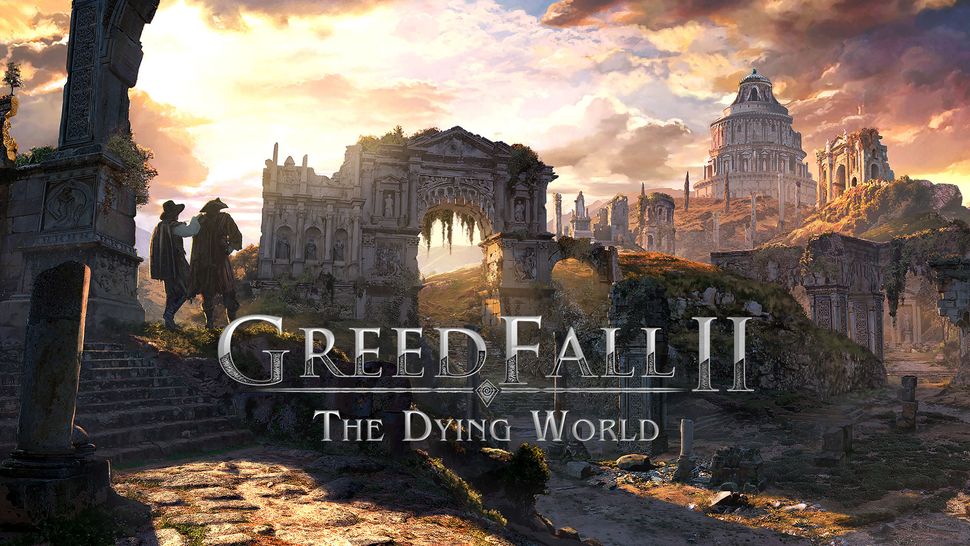 TBC 2024 video game releases
Black Myth: Wukong [PC, PS5, XSX] – Summer 2024
ArcheAge 2 [PC, Consoles TBC] – TBC 2024
The Axis Unseen [PC] – TBC 2024
Beneath [PC, PS5, XSX] – TBC 2024
Camper Van: Make it Home [PC, Switch] – TBC 2024
Combat Champions [PC] – TBC 2024
Darwin's Paradox [PC, Consoles TBC] – TBC 2024
Earthblade [TBC] – TBC 2024
Enemy of the State [PC, PS5, XSX] – TBC 2024
Goblin Stone [Consoles TBC] – TBC 2024
GreedFall 2 [PC, Consoles TBC] – TBC 2024
Like a Dragon 8 [PC, PS5, XSX, PS4, XBO] – TBC 2024
Magical Delicacy [PC, XSX] – TBC 2024
Mars Horizon 2: The Search of Life [PC] – TBC 2024
Mewgenics [PC] – TBC 2024
Ravenswatch [PS5, XSX, PS4, XBO, Switch] – TBC 2024
Rise of the Ronin [PS5] – TBC 2024
Roots of Yggdrasil [PC] – TBC 2024
Simon the Sorcerer – Origins [PC] – TBC 2024
Skull and Bones [PC, PS5, XSX] – TBC 2024
Steel Seed [PC, PS5, XSX] – TBC 2024
Toads of the Bayou [PC] – TBC 2024
While We Wait Here [PC] – TBC 2024
Worship [PC, Consoles TBC] – TBC 2024
TBC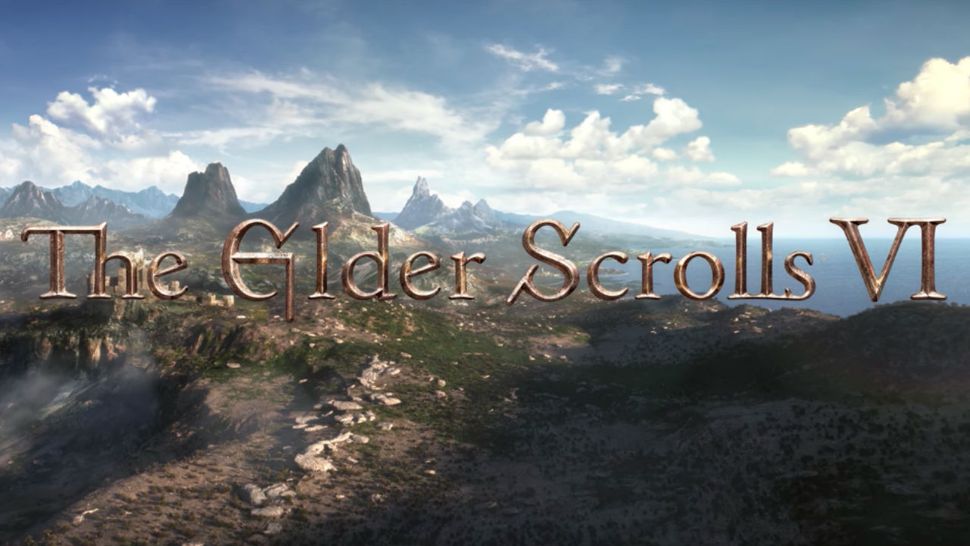 TBC video game releases
A Wake Inn: Rebooked [PC] – TBC
Abandoned [PS5] – TBC
Agents: Biohunters [PS4, XBO, Switch] – TBC
Alone in the Dark [PC, PS5, XSX] – TBC
Alpaca Ball: Allstars [PS4, XBO] – TBC
Alterborn [PC, PS4, XBO] – TBC
The Alters [PC] – TBC
American Arcadia [PC, Consoles TBC] – TBC
Ara: History Untold [PC] – TBC
Architect Life [PC, PS5, XSX, PS4, XBO, Switch] – TBC
Ashfall [PC, Consoles TBC] – TBC
ASMR Food Experience [PC] – TBC
Assassin's Creed Hexe [TBC] – TBC
Assassin's Creed Infinity [TBC] – TBC
Assassin's Creed Red [TBC] – TBC
Avowed [PC, XSX] – TBC
Beat Saber [PSVR 2] – TBC
Beer, Blood and Beards [PC] – TBC
Behemoth [PSVR 2] – TBC
Being and Becoming [PC] – TBC
Best Mall Simulator [PC] – TBC
Beyond Good and Evil 2 [TBC] – TBC
BioShock 4 [TBC] – TBC
Blight: Survival [PC] – TBC
Blood of Heroes [PC, PS5, XSX, PS4, XBO] – TBC
Bloody Hell Hotel [PC] – TBC
The BookWalker [PC] – TBC
Bully 2 [TBC] – TBC
Bunker Survival [PC] – TBC
Civilization 7 [TBC] – TBC
Complex Sky [PC] – TBC
Contraband [PC, XSX] – TBC
CorpoNation: The Sorting Process [PC] – TBC
Criminals Within [PC, Consoles TBC] – TBC
Crysis 4 [TBC] – TBC
The Cub [PC, PS5, XSX, PS4, XBO, Switch] – TBC
Cyberpunk 2077 sequel [TBC] – TBC
DarkSwarm [PC] – TBC
Dead Cide Club [PS5] – TBC
Dead Matter [PC] – TBC
Death Roads: Tournament [PC] – TBC
Death Stranding 2 [PS5] – TBC
Deathground [PC] – TBC
DeathRun TV [PC, PS5, XSX, PS4, XBO, Switch] – TBC
Destiny 3 [TBC] – TBC
Diluvian Winds [PC] – TBC
Divinity: Fallen Heroes [TBC] – TBC
DogGone [PC] – TBC
DokeV [PC, Consoles TBC] – TBC
Dragon Age 4 [TBC] – TBC
Dragon Quest 3 HD-2D Remake [TBC] – TBC
Dragon Quest 12 [TBC] – TBC
Dragon Quest Heroes 1 and 2 [Switch] – TBC
Dragon's Dogma 2 [TBC] – TBC
Dune: Awakening [PC, PS5, XSX] – TBC
Elden Ring: Shadow of the Erdtree DLC [PC, PS5, XSX, PS4, XBO] – TBC
The Elder Scrolls 6 [TBC] – TBC
Elliot & Ko [PC] – TBC
Elsie [PC, Switch] – TBC
Everwild [PC, XSX] – TBC
Evil Next Door [PC] – TBC
EXP: War Trauma [PC] – TBC
Fable 4 [XSX] – TBC
Fallout 5 [TBC] – TBC
Food Truck Empire [PC] – TBC
Forever Skies [PS5, XSX] – TBC
Freaked Fleapit [PC, Consoles TBC] – TBC
Friends vs Friends [PC, Consoles TBC] – TBC
Front Mission 2: Remake [Switch] – TBC
Frostpunk 2 [PC] – TBC
Galahad 3093 [PC] – TBC
Ghostbusters VR [Quest] – TBC
Ghostrunner 2 [PC, PS5, XSX] – TBC
God Simulator [PC] – TBC
Go-Go Town [PC] – TBC
Gothic Remake [PC, PS5, XSX] – TBC
Grimoires Groves [PC, Switch] – TBC
GTA 6 [TBC] – TBC
Gun Jam [PC] – TBC
Hades 2 [PC] – TBC
Haunted Chocolatier [PC] – TBC
Haunted Garage [PC] – TBC
Hellboy Web of Wyrd [PC, PS5, XSX, PS4, XBO, Switch] – TBC
Hello Guest [PC] – TBC
Here Comes Niko! [Switch] – TBC
Hotel Architect [PC] – TBC
The House of the Dead 2: Remake [TBC] – TBC
Humankind [PS5, XSX, PS4, XBO] – TBC
Hypercharge [PS4, XBO] – TBC
Hytale [PC] – TBC
Ill [TBC] – TBC
In the Valley of Gods [PC] – TBC
Indiana Jones game from Bethesda [TBC] – TBC
Infinity Strash: Dragon Quest The Adventure of Dai [PC, PS5, PS4, Switch] – TBC
Inkulinati [Switch] – TBC
Into The Echo [PC, Consoles TBC] – TBC
Judas [PC, PS5, XSX] – TBC
KEO [PS4] – TBC
Kernel Hearts [TBC] – TBC
Kingdom Come: Deliverance [Switch] – TBC
Kingdom Hearts 4 [TBC] – TBC
Knuckle Sandwich [PC] – TBC
Left 4 Dead 3 [TBC] – TBC
Little Goody Two Shoes [TBC] – TBC
Lost Away [PC] – TBC
Lost Soul Aside [PC, PS5, PS4] – TBC
Luna Abyss [PC, PS5] – TBC
Macabre Museum [PC] – TBC
Mandragora [PC, PS5, XSX, Switch] – TBC
Marvel's Iron Man [TBC] – TBC
Marvel's Wolverine [PS5] – TBC
Mass Effect 5 [TBC] – TBC
Max Payne 1+2 Remakes [PC, PS5, XSX] – TBC
Metal Gear Solid 6 [TBC] – TBC
Metroid Prime 4 [Switch] – TBC
Militsioner [TBC] – TBC
MindsEye [PC] – TBC
Monstrum 2 [PS4, XBO] – TBC
Moonshine Inc. [PS5, XSX, PS4, Switch] – TBC
Morbid Metal [PC] – TBC
Never Alone 2 [TBC] – TBC
The Night Is Grey [Switch] – TBC
Nivalis [PC] – TBC
Occupy Mars: The Game [PC] – TBC
Operation: Harsh Doorstop [PC] – TBC
Orten Was The Case [PC] – TBC
Outcast 2 – A New Beginning [PC, PS5, XSX] – TBC
Outpost [PC] – TBC
Overlook Trail [PC] – TBC
Pax Dei [PC] – TBC
Perfect Dark [TBC] – TBC
Perish [PC] – TBC
Persona 6 [TBC] – TBC
Phantom Hellcat [PC, PS5, XSX, PS4, XBO] – TBC
Phonopolis [PC] – TBC
Pizza Possum [PC, PS5, XSX, Switch] – TBC
Post Trauma [PC, Consoles TBC] – TBC
Primordials Legends: Hollow Hero [PC] – TBC
Professor Layton and the New World of Steam [Switch] – TBC
Project 007 [TBC] – TBC
Project Eve [PC, PS5, XSX, PS4, XBO] – TBC
Project Leonardo controller [PS5] – TBC
Project Mara [PC, XSX] – TBC
Project Oxygen [PC, PS5, XSX] – TBC
Project Warlock 2 [Consoles TBC] – TBC
Project Windless [TBC] – TBC
Prologue [TBC] – TBC
Quantum Error [PS5, XSX, PS4] – TBC
Read Only Memories: Neurodiver [PC] – TBC
Relic Hunters Legend [PC] – TBC
Resident Evil 4 Remake [PSVR 2] – TBC
Retreat To Enen [PC] – TBC
Reverse Collapse: Code Name Bakery [PC, Switch] – TBC
Rhythm Sprout [PC, PS4, XBO, Switch] – TBC
Roboholic [PC] – TBC
Rolling Hills [PC] – TBC
Rooted [PC] – TBC
Rose and Locket [PC] – TBC
Routine [PC, XSX] – TBC
RustHeart [PC, Consoles TBC] – TBC
Sandwalkers [PC, Switch] – TBC
Senua's Saga: Hellblade 2 [PC, XSX, XBO] – TBC
Serum [PC] – TBC
Silent Hill 2 remake [PC, PS5, XSX] – TBC
Silent Hill f [TBC] – TBC
Silent Hill Townfall [TBC] – TBC
The Sims 5 [TBC] – TBC
Skapp [PS4] – TBC
Skate 4 [PC, Consoles TBC] – TBC
Skin Deep [PC] – TBC
Slitterhead [TBC] – TBC
Snaccoon [PC] – TBC
SOCOM PS5 [PS5] – TBC
Soul Reaver remake [TBC] – TBC
Soup Raiders [PC, Switch] – TBC
Soyuz Constructors [PC] – TBC
Space for Sale [PC] – TBC
SpellRogue [PC] – TBC
Splitgate [PS5, XSX, Switch] – TBC
Stagehands! [PC] – TBC
Star Wars Eclipse [TBC] – TBC
Star Wars: Knights of the Old Republic Remake [PC, PS5] – TBC
Star Wars Lucasfilm Games [TBC] – TBC
State of Decay 3 [TBC] – TBC
SteamWorld Headhunter [TBC] – TBC
Super Mario Galaxy 3 [TBC] – TBC
Surgeon Life [PC, PS5, XSX, PS4, XBO, Switch] – TBC
Sylvan Meadows [PC] – TBC
Synduality [PC, PS5, XSX] – TBC
Tekken 8 [PC, PS5, XSX] – TBC
The Thaumaturge [PC] – TBC
Threads of Time [PC, Consoles TBC] – TBC
Tom Clancy's XDefiant [PC, PS5, XSX, PS4, XBO] – TBC
Tortuga: A Pirate's Tale [PC, PS5, XSX, PS4, XBO] – TBC
Transformers Reactivate [PC, Consoles TBC] – TBC
Ubisoft Star Wars game [TBC] – TBC
UFL [PS5, XSX, PS4, XBO] – TBC
Undawn [PC] – TBC
Unleaving [PC] – TBC
Valheim Ashlands update [PC] – TBC
The Valiant [PS5, XSX, PS4, XBO] – TBC
Vampire: The Masquerade – Bloodlines 2 [PC, XSX, PS4, XBO] – TBC
Vanguard [TBC] – TBC
Ved [PC] – TBC
Vice NDRCVR [PC] – TBC
Walls of Lies [PS4] – TBC
Warhammer 40,000: Rogue Trader [PC, Consoles TBC] – TBC
What Happened [Consoles TBC] – TBC
Where Winds Meet [PC] – TBC
Whoop Arcade [PC] – TBC
Wild Planet [PC] – TBC
Witchbrook [PC] – TBC
The Witcher 4 [TBC] – TBC
The Wolf Among Us 2 [PC, PS5, XSX, PS4, XBO] – TBC
Wonder Woman game [TBC] – TBC
Woodo [PC] – TBC
Wreckreation [PC, PS5, XSX, PS4, XBO] – TBC
Wrestle Story [PC] – TBC
Wyrdsong [TBC] – TBC
XCOM 3 [TBC] – TBC
Zenless Zone Zero [PC] – TBC