CES 2023 might not yet be over, but we won't be hearing too many more product announcements from the show. That means we've seen all the best products the massive technology show has in store for us, and there have been more than a few that caught our attention this year.
From colour-changing cars (opens in new tab) to microLED TVs (opens in new tab), the Las Vegas tech show has something new to offer people of all interests. For us, though, it's all about PC gaming announcements, and there were plenty of those to whet our appetites for the year ahead.
AMD's own Dr. Lisa Su offered a keynote this year, and in it the red team announced new Radeon GPUs and CPUs for laptops (opens in new tab), brand new 3D V-Cache desktop processors (opens in new tab), and a mammoth GPU with a whole CPU inside it (opens in new tab). Intel and Nvidia also had new 13th Gen laptop CPUs (opens in new tab) and RTX 40-series laptop GPUs (opens in new tab) to shout about, which means this CES didn't fail to deliver on the portable front. There's tons of processing power coming with this next generation of machines. On desktop you've got the RTX 4070 Ti (opens in new tab), which is actually already out if you missed that.
Then there was the wave of new gaming monitor announcements. Mostly made up of shiny new 27-inch OLED panels (opens in new tab) and enormous ultrawides (opens in new tab), we won't be short of options for capable displays for the rest of the year if this show is any indication. Though admittedly we only really get a glimpse of the expensive stuff at CES, and the actual products most of us will end up buying fly a little more under the radar.
Below you'll find our picks for the CES 2023 announcements you really don't want to miss.
Samsung Odyssey Neo G9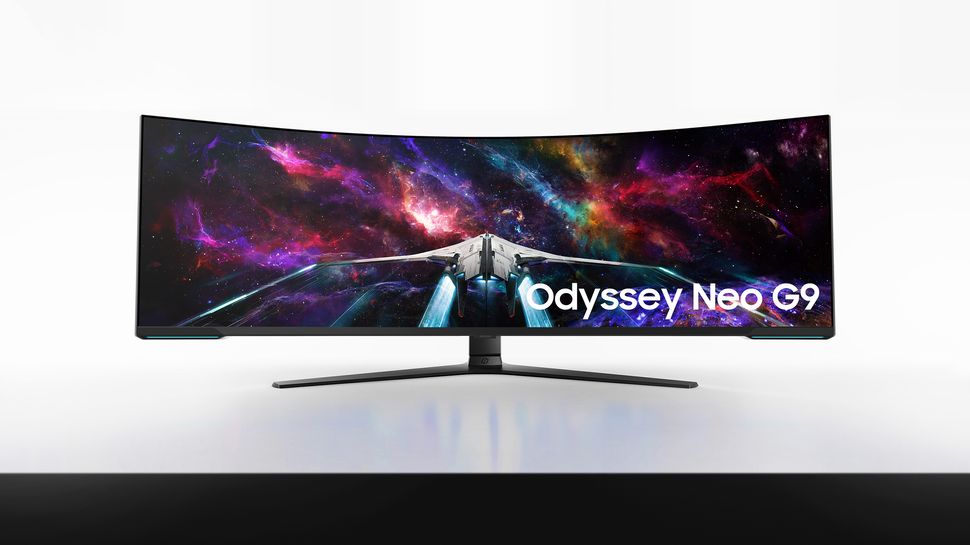 Samsung Odyssey Neo G9
As an ultrawide aficionado, the Samsung Odyssey Neo G9 is very nearly my dream monitor, and one I'm sure I won't be able to afford. With its dual UHD 7680 x 2160 resolution, mini-LED tech, 240Hz refresh rate, HDR1000 and DisplayPort 2.1, it's the kind of screen I could foresee using for the next ten years. Who knows, by then there might be a GPU that can actually drive it at 240 FPS.
I'm not sold on the idea of using an OLED screen for day to day desktop use with lots of static content, so I consider this to be an excellent all rounder that ticks almost all the boxes.
Actually, it probably won't fit on my desk, but this is the kind of screen I would buy a new desk for. Or a new house. Only half kidding on the latter.
Asus Zephyrus G14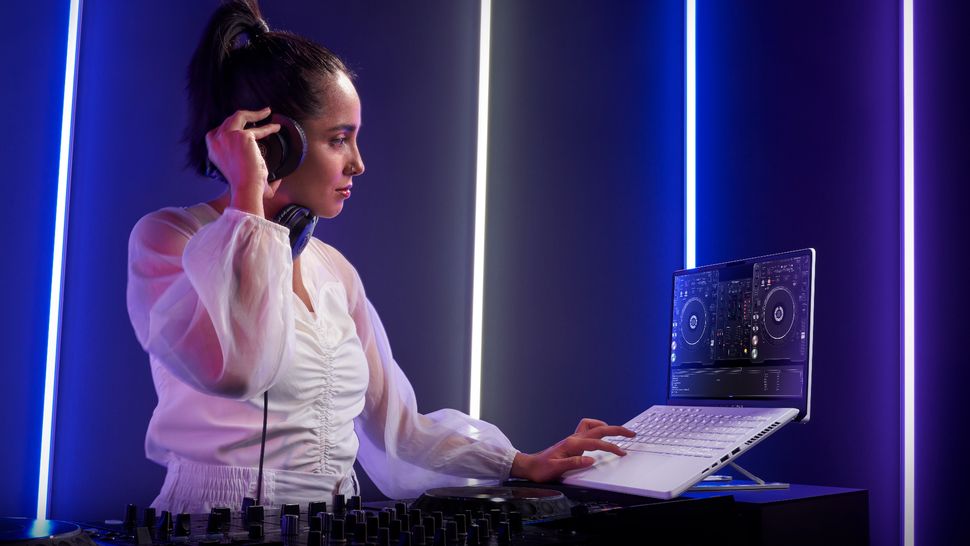 Asus Zephyrus G14
The upcoming 2023 Zephyrus G14, in its miniscule form factor, will come packing anything up to a Nvidia GeForce RTX 4090 and AMD Ryzen 9 7940HS. And although the GPU will max out at 125W compared to something like the upcoming Razer Blade 16's 175W GPU, that nerf was a necessary evil to shrink the beast down into a 14-inch laptop.
Whether the Thermal Grizzly vapor chamber cooling system will be able to handle the temperatures we're expecting from a next-gen machine like this, is another matter. And yet it's already looking like an impressive feat.
It's made all the sweeter with the promise of DDR5-4800, up to 1TB of PCIe 4 storage, a 1080p camera, and a nifty little AniMe Matrix pixel display on the backside of the monitor for showing your personality (opens in new tab) a bit.
We've had an affinity for the Zephyrus G14 (opens in new tab) for a while, and we're expecting great things from this little AMD/Nvidia champ in 2023.
Sony Project Leonardo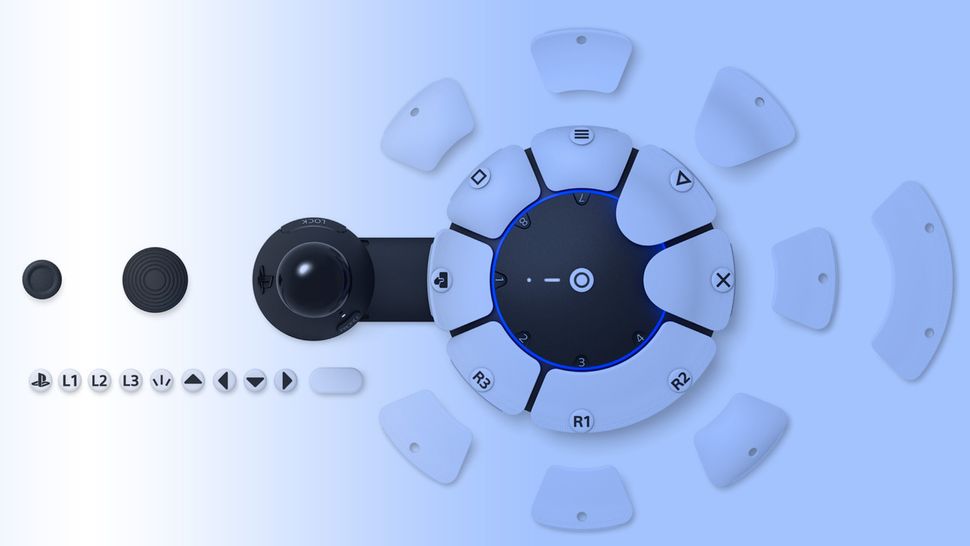 Sony Project Leonardo
I wouldn't usually be one to choose a Sony announcement for my best in show—this is PC Gamer after all—but this year the console goliath and tech company has released something that will offer more gamers a chance to experience the latest games. You can't argue with that. It's called Project Leonardo (opens in new tab), and yes it does appear to be named after the Ninja Turtle.
Sony's Project Leonardo is an accessibility controller with tons of customisability. It's designed to remove barriers that exist for some gamers with disabilities, and in doing so allow more people to enjoy the hobby we so love. In some ways it's Sony's take on Microsoft's excellent Xbox Adaptive Controller (opens in new tab), though they couldn't look more different.
Project Leonardo will work on its own, in tandem with another unit, or even with a DualSense controller. It also comes with extra aux ports for further accessories, which is similar to the Xbox unit and means kits like Logitech's Adaptive Gaming Kit (opens in new tab) would work with it too. 
"Because players can customize Project Leonardo according to their needs, there is no one 'right' form factor," says designer So Morimoto. "We want to empower them to create their own configurations. The controller can also flexibly accept combinations of accessibility accessories to create a unique aesthetic. I am excited that the design will be completed through collaboration with players rather than presenting them with a single form factor."
We're still waiting on some further info on this controller, including on whether it'll play nicely on PC and how much it'll cost. Sony teamed up with some excellent charities for the controller's development, including AbleGamers, SpecialEffect, and Stack Up, so we're hopeful that when it's in the homes of its target audience it'll make a real difference.
The runner-up for cool CES controllers is Asus for slapping an OLED on an Xbox pad (opens in new tab)—these things are not the same.
LG Signature OLED M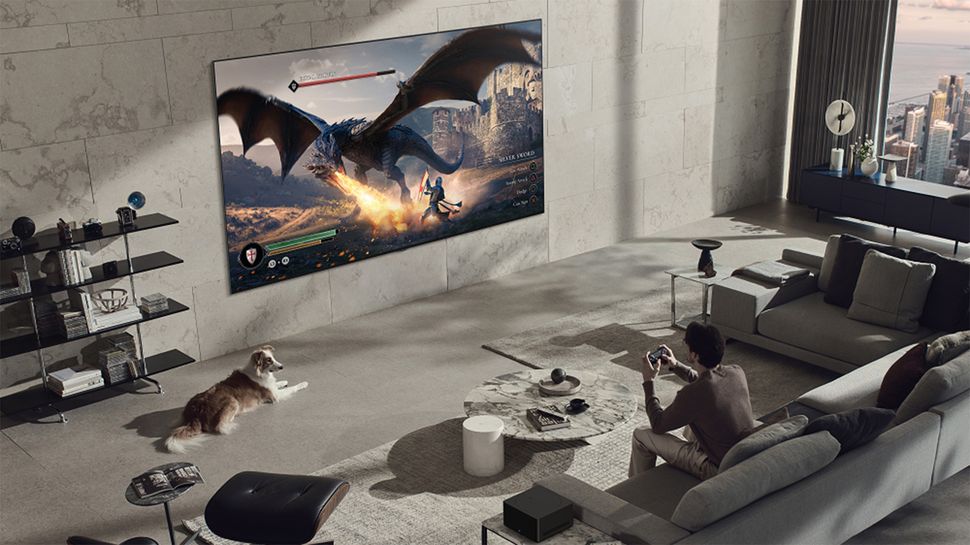 LG Signature OLED M
For me, CES has always been about over-the-top TVs I'll never afford. LG's Signature OLED M (Model M3) (opens in new tab) is something I can seriously see in my living room, assuming I take out a second mortgage. This gorgeous 97-inch 4K 120Hz OLED TV has a sleek modern design that looks like the TV Bruce Wayne would have in his penthouse.
Perhaps the coolest feature of the M3 is its Zero Connect box. Basically instead of putting inputs on the TV itself, all the audio and video signals are sent to TV wirelessly via the Zero Connect box. This means you don't have to see any unsightly cables from your gaming PC, game console and cable box under your TV keeping with the clean aesthetic and still enjoy lag-free gaming. The box itself has a rotatable antenna so you can easily align it with the TV no matter where it's located for maximum signal quality. 
LG claims users "can enjoy content at 4K 120Hz and clear, crisp sound without interruption or degradation of quality," which if true, could be a game changer. As someone who consistent with cable management issues, this TV is a dream.
AMD Ryzen 7040 Series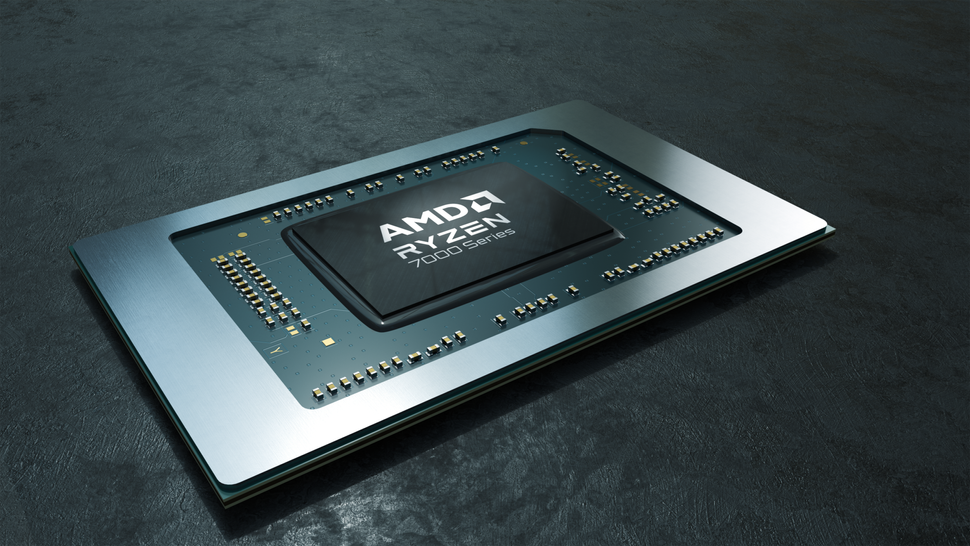 AMD Ryzen 7040 Series
CES 2023 has not, in all candour, blown my socks off. The disappointments of 2022, particularly in the graphics market, have continued with Nvidia's exasperatingly expensive $800 mid-tier RTX 4070 Ti board.
On the CPU side of things, however, things are looking brighter and AMD looks to have another mobile killer in the new Ryzen 7040 Series (opens in new tab) laptop APU. For me, it's by far the more significant chip than the equally new Ryzen 7045 processor.
The latter is just the existing Ryzen 7000 desktop CPU stuffed into a laptop. That's fine, and all. But it's only going to be relevant for really beefy desktop replacement rigs. And in any case, its main claim to fame is offering up to 16 cores. Which is utter overkill for gaming.
Indeed, for my money it's the Ryzen 4070 that's the real laptop chip. It comes with up to eight cores, which is plenty for gaming. It's also based on TSMC's 4nm node.
Granted, the 4nm node is really just a tweaked version of 5nm. But it does offer slightly better efficiency than TSMC 5nm and it's pretty much right at the bleeding edge. Which bodes well for battery life. On which note, AMD is claiming up to 30 hours. Wow.
Then there's the chip's AI engine. OK, for now the benefits of this are unproven. But I'm of the view that it could become useful sooner than you think. Including for gaming. Even if not, the Ryzen 7040 is going to make for some very powerful but also slick, slim and surprisingly long lasting gaming laptops. Hurrah.