We're two months down in the year of 2023 and the game releases just don't stop coming (and they won't stop coming). We've already had plenty of excellent games so far in 2023, with titles like the Dead Space remake and Like A Dragon: Ishin, along with some less than stellar games too (the less said about Wanted: Dead, the better), but March 2023 looks set to offer another month of stacked game releases.
Like most months, March 2023 offers a wide range of titles and releases that should appeal to gamers of all kinds, and that's without getting into releases that haven't been dated yet, like the System Shock remake, or the Xbox port of Sifu. That being said, there's still a massive array of new games with release dates that you should be keeping an eye out for. Here are the biggest new games of March 2023 across PC, PS4, PS5, Xbox One, Xbox Series X & S, and Switch.
New Games of March 2023
Wo Long: Fallen Dynasty | March 3rd, 2023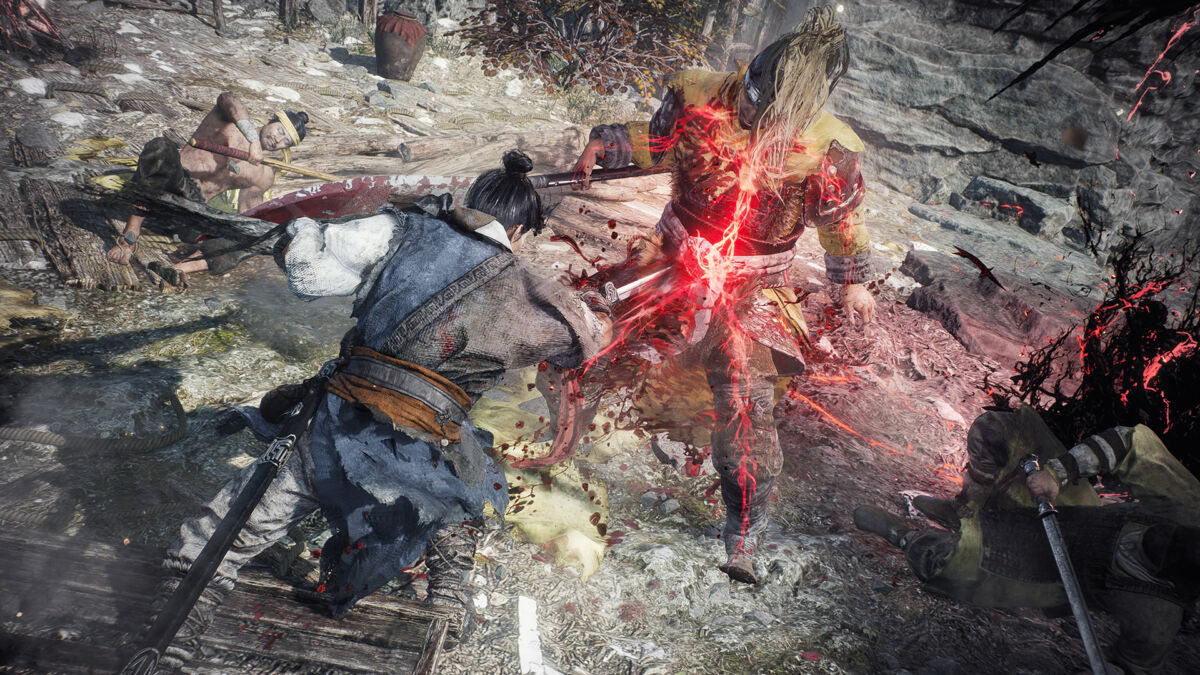 Developer: Team Ninja, Koei Tecmo
Publisher: Koei Tecmo
Platform(s): PC, PS4, PS5, Xbox One, Xbox Series X & S
The Soulslike genre has seen a huge explosion over the past decade, and while 2023 might not offer as big of a hit as last year's Elden Ring, Wo Long: Fallen Dynasty looks like it could fill the hole for anyone looking for a new challenge. If nothing else, Wo Long: Fallen Dynasty offers a slightly different setting and premise than other Soulslikes, as players will be exploring a dark fantasy version of the Three Kingdoms period of China.
Players control a nameless soldier who must fight their way through soldiers and demons alike in order to put a stop to the chaos that threatens all of China. With a wide array of weapons and skills to choose from, and the ability to level up as you make progress, Wo Long could be a real winner for players looking to test their skills. Plus, it's coming to Xbox Game Pass on day one, which is an added bonus.
Clash: Artifacts Of Chaos | March 9th, 2023
Developer: ACE Team
Publisher: Nacon
Platform(s): PC, PS4, PS5, Xbox One, Xbox Series X & S
Zeno Clash might be somewhat of an obscure duology for a lot of people. A first-person brawler developed by ACE Team, the Zeno Clash series established a unique and interesting sci-fi with martial arts at its center, but never quite rose to mainstream popularity. However, the world and lore of Zeno Clash is being given a second chance to shine in Clash: Artifacts Of Chaos, which continues the world of Zenozoik while offering a brand new story and gameplay formula.
While Clash: Artifacts Of Chaos still keeps unarmed martial arts combat as its focus, players will instead experience a third-person brawler with a world inspired by the likes of Bloodborne and other Soulslike games. Expect plenty of nooks and crannies with goodies to find. Clash even has a unique gimmick where combatants engage in The Ritual before fighting; a dice game that can determine modifiers which affect the upcoming brawl.
Fatal Frame: Mask of the Lunar Eclipse | March 9th, 2023
Developer: Koei Tecmo
Publisher: Koei Tecmo
Platform(s): PC, PS4, PS5, Xbox One, Xbox Series X & S, Nintendo Switch
In an age of remakes and remasters, we should give praise to the projects that are designed to raise the profile of some more obscure franchise, so it's great to see Koei Tecmo giving the Fatal Frame series a real chance to shine on all major platforms. Fatal Frame: Mask of the Lunar Eclipse was originally released on the Wii in Japan-only back in 2008, but now it's been remastered for modern platforms with better graphics and even scarier ghosts.
One of the most unique horror gaming franchises on the market, the Fatal Frame series sees players taking on ghosts with the power of photography, with players able to defeat the supernatural with the Camera Obscura. Players need to hold their nerve and allow the ghosts to get close enough to attack before taking the picture in order to deal the most damage, which is obviously easier said than done.
Bayonetta Origins: Cereza And The Lost Demon | March 17th, 2023
Developer: PlatinumGames
Publisher: Nintendo
Platform(s): Nintendo Switch
You have to give credit to PlatinumGames, as Bayonetta Origins feels like it couldn't be further from the gameplay of the series it's been spun-off from. In terms of inventiveness alone, Bayonetta Origins: Cereza And The Lost Demon looks like it'd be a slam dunk, and that cute demon cat feels like a license to sell millions in plushie merch, but whether Bayonetta Origins can match up to the strength of the main series remains to be seen.
Telling the story of Bayonetta's life as the child Cereza, the game sees the kid traveling into the Avalon Forest in order to find something that could help save her mother. Along the way, her favorite stuffed toy becomes possessed by the demonic spirit Cheshire, and the two forge an alliance against the various creatures lying in wait in this deadly forest. With puzzles and combat aplenty, Bayonetta Origins could be a decent addition to your Switch library.
WWE 2K23 | March 17th, 2023
Developer: Visual Concepts
Publisher: 2K Games
Platform(s): PC, PS4, PS5, Xbox One, Xbox Series X & S
Wrestling fans around the world are likely still reeling from the fact that Sami Zayn didn't beat The Tribal Chief Roman Reigns at WWE Elimination Chamber in February, but that heartbreak can be temporary if you let it. You can just pick up WWE 2K23 and take great enjoyment in robbing Roman of the Undisputed Championship in the game's Universe Mode instead, but there's more reasons than that to pick up WWE 2K23.
On top of being able to book your own WWE Universe in the aptly named Universe Mode, you can take on the role of General Manager in the improved MyGM mode, or you can visit the Showcase Mode and experience some of the biggest matches of John Cena's career. Specifically the ones where he gets beat too, and you get to control his opponent, meaning you can be the one to knock Big Match John down a peg or two.
Deceive Inc. | March 21st, 2023
Developer: Sweet Bandits Studios
Publisher: Tripwire Interactive
Platform(s): PC, PS5, Xbox Series X & S
Extraction shooters seem to be the next big thing after the battle royale boom has seemingly been and gone, with games like Escape From Tarkov and Hunt: Showdown still going strong to this day. Deceive Inc. hopes to be the next great addition to this genre, and the style and ideas shown give it the potential to succeed in that goal. Who doesn't love spies, after all?
Deceive Inc pits players against each other as spies competing to boost some loot from a highly secure vault, though players are free to do that how they see fit. You could go in, all guns blazing, but with each character wielding various tools of subterfuge and escape, drawing attention to yourself will often be a death sentence. Instead, those who are crafty, patient and can capitalize on the chaos and greed around them will be the ones who are victorious in Deceive Inc.
EA Sports PGA Tour | March 24th, 2023
Developer: EA Tiburon
Publisher: EA Sports
Platform(s): PC, PS5, Xbox Series X & S
Your dad's new favorite game, probably, EA Sports PGA Tour golf sees EA return to the links for the first time in years, hopefully to provide some rough competition to the PGA 2K series. Better bunker down before this one gets ugly. Sorry, that's enough golf jokes now. They're out of bounds.
Considering both EA and 2K have access to the PGA Tour license, it's probably gonna be confusing for some players on which game to go for, and EA's fighting from underneath by not having access to global star Tiger Woods, like 2K does. However, EA hopes to win over fans with some excellent gameplay, 30 beautifully recreated courses and exclusive rights to The Masters, the biggest golf tournament of the whole PGA Tour season.
Resident Evil 4 | March 24th, 2023
Developer: Capcom
Publisher: Capcom
Platform(s): PC, PS4, PS5, Xbox Series X & S
It seems like 2023 might be the year for horror remakes, with Dead Space already providing some excellent scares while Fatal Frame offers the chance for some obscure, ghost-hunting adventures. However, March 2023 might see the best horror remake yet, as Capcom are remaking the already iconic Resident Evil 4 for new hardware. How do you make an already near-perfect game even better? You let players parry a chainsaw, of course.
A mostly faithful remake of the original game, Resident Evil 4 will once again see Leon S. Kennedy traveling to Spain in order to rescue the President's daughter from a mysterious group. Expecting a fairly routine mission, Leon finds a village filled with parasite infected humans, a massive monster hiding in the lake and that's just the first couple of chapters. With improved gameplay mechanics, impressive graphics and the ability to still roundhouse kick enemies, Resident Evil 4 could be a genuine game of the year contender.
READ MORE: Wo Long: Fallen Dynasty Is A Game You Might Play For A Long Time
Some of the coverage you find on Cultured Vultures contains affiliate links, which provide us with small commissions based on purchases made from visiting our site. We cover gaming news, movie reviews, wrestling and much more.