We've finally made it to the end of 2022, meaning the Christmas holidays are in sight. It's almost time to just get cozy by the radiator, before realizing how much the energy bills are going to cost in the new year and then swiftly lighting dozens of candles for warmth instead. That, or you could try playing God of War Ragnarok on a launch PS4 instead. That'd probably have the same effect.
Even though the holidays are coming, that doesn't mean you're getting a break from some hot new game releases, as there's still some massive titles scheduled to drop throughout December. If you're looking for a game to really sink your teeth into over Christmas, or you're still struggling with last minute gift ideas, here are the biggest new games of December 2022 you should be keeping an eye on across PC, PS4, PS5, Xbox One, Xbox Series X & S, and Switch.
New Games Of December 2022
River City Girls 2 | December 1st (JA) / December 15th (Rest of the World)
Developer: WayForward
Publisher: WayForward, Arc System Works
Platform(s): PC, PS4, PS5, Xbox One, Xbox Series X & S, Nintendo Switch
River City Ransom deserves to be considered among the all-time great beat 'em up franchises out there, but it's hard to deny that the original games are quite a bit dated. A grand refresh was just what the doctor ordered, and River City Girls was just that, taking the beat 'em up/city exploration of the series and giving it a modern coat of paint. Now, WayForward are back with a sequel that looks even better.
River City Girls 2 will once again see Kyoko and Misako fight their way through hordes of goons on the streets of River City, with new locations and secret areas to explore throughout the game. Unlockable characters Kunio and Riki are also back, along with two brand new characters, Marian and Provie. With local and online co-op support, River City Girls 2 looks to be a massive improvement over the original.
The Callisto Protocol | December 2nd, 2022
Developer: Striking Distance Studios
Publisher: KRAFTON
Platform(s): PC, PS4, PS5, Xbox One, Xbox Series X & S
Just because Halloween has already been and gone, it doesn't mean you can't spend Christmas being terrified either. Usually that terror is caused by whether you'll be forced to listen to All I Want For Christmas Is You, but this year, you can also enjoy the thrill of being chased by horrible monsters throughout the bowels of a massive space prison in The Callisto Protocol. Hopefully, someone bought you some brown pants this Christmas.
Created by Glen Schofield, one of the creative minds behind the Dead Space series, The Callisto Protocol casts players as Jacob Lee, an unfortunate victim trapped in Black Iron Prison, a penal colony located on Jupiter's moon, Callisto. If that wasn't bad enough already, the inmates have also begun transforming into monstrous abominations, filled with violent intent. Breaking out of prison is hard anyway, but escaping a space prison crawling with mutants? Jacob's got his work cut out for him.
Marvel's Midnight Suns | December 2nd, 2022
Developer: Firaxis Games, Virtuos
Publisher: 2K Games
Platform(s): PC, PS4, PS5, Xbox One, Xbox Series X & S
NOTE: Nintendo Switch version coming in 2023
Over the past decade and a half, Marvel has become a pop culture juggernaut, with plenty of games to accompany the various movies and comics. For the most part though, Marvel games have focused mostly on the tech and space aspects of the universe, when there's a whole supernatural side to Marvel that begs to be explored. Midnight Suns might be the biggest game yet to finally dig into that.
In Midnight Suns, Hydra has reawoken Lilith, the mother of demons, who has begun to threaten the very safety of the entire realm. In order to combat the threat of Hydra and Lilith combined, various Marvel heroes, along with your own created character called The Hunter, have combined to form the Midnight Suns team, the last barrier against Lilith's onslaught. Based in the Abbey, you'll go on missions, hang out with Marvel characters and try not to get scared when a demonic Hulk shows up.
Need For Speed Unbound | December 2nd, 2022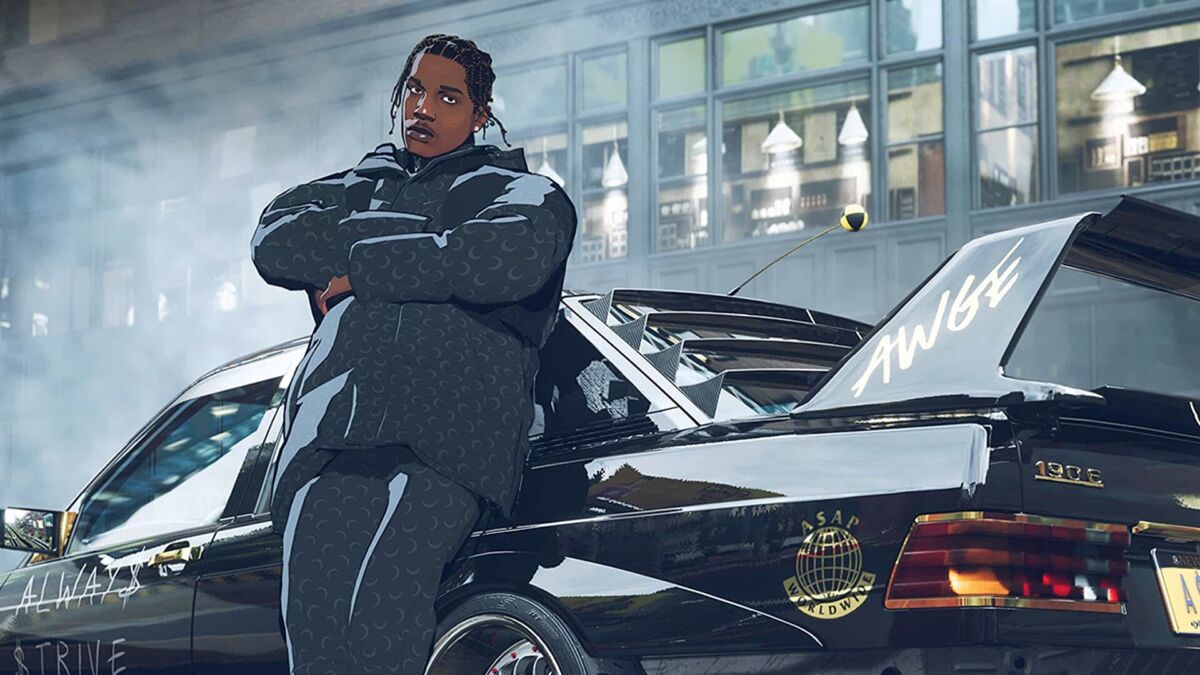 Developer: Criterion Software
Publisher: Electronic Arts
Platform(s): PC, PS5, Xbox Series X & S
The Need For Speed series has been around for decades now, and while it was a force to be reckoned with back in the day, more recent releases haven't quite captured the same magic of those golden years games like Underground or Most Wanted. Need For Speed Heat felt like a decent turning point for the franchise, and hopefully Need For Speed Unbound will build on those new foundations.
Gameplay-wise, Unbound seems to have much of the same structure as Heat, with an open-world city to explore and a "heat system" involving the police. However, the art direction has been completely overhauled, with cel-shading and graffiti inspired overlays merging with the realistic graphics of the actual game, and customisation has been put back into the forefront once again.
Hello Neighbor 2 | December 6th, 2022
Developer: Eerie Guest, tinyBuild
Publisher: tinyBuild
Platform(s): PC, PS4, PS5, Xbox One, Xbox Series X & S
Hello Neighbor's journey from silly indie horror game to a full-fledged franchise might have caught a lot of people off-guard, but there's no escaping the fact that Hello Neighbor 2 is one of the biggest new games you should be on the lookout for this December. Whether it'll live up to the hype, or maintain the same amount of interest as the original game, is another story, but HN2 certainly sounds like an ambitious sequel.
Hello Neighbor 2 once again sees players investigating the strange goings on of the Neighbor, the mustached enigma of the neighborhood. You'll break into his house and try to learn his secrets, all while being hunted by him. However, the twist for this version is that there's a whole neighborhood to explore, filled with characters all controlled by unique AI that's designed to change over time. It all sounds fantastic, but we'll just have to see if Eerie Guest can stick the landing.
The Rumble Fish 2 | December 8th, 2022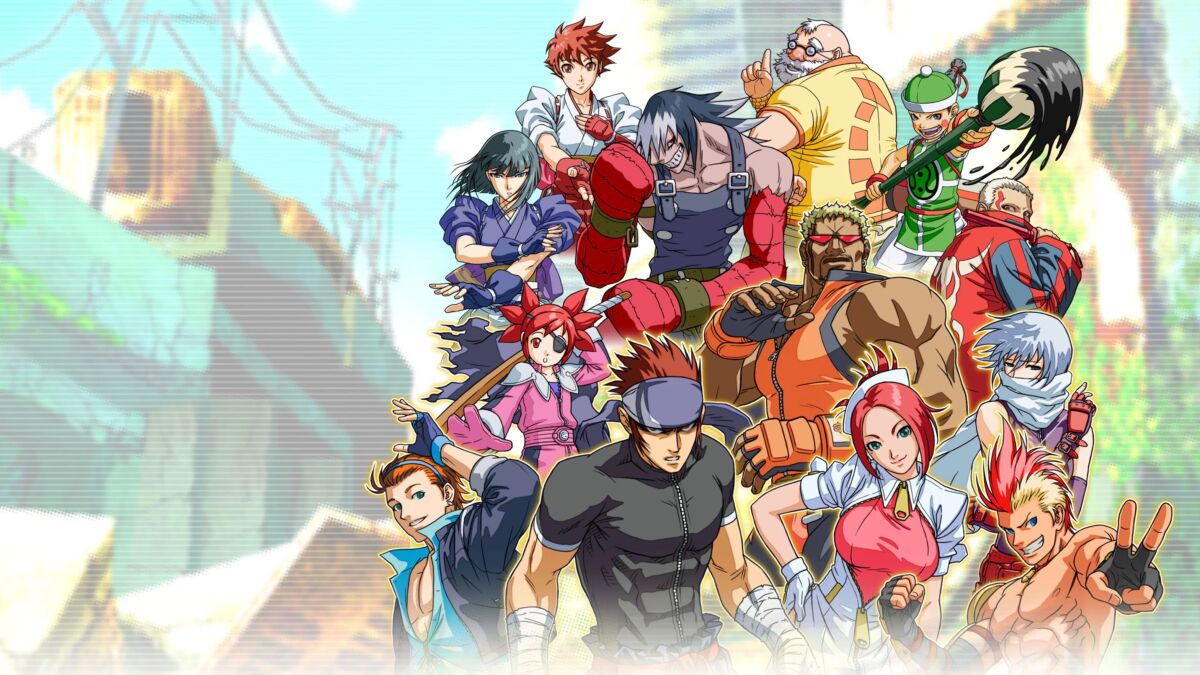 Developer: Dimps, 3goo
Publisher: Sammy, 3goo
Platform(s): PC, PS4, PS5, Xbox One, Xbox Series X & S, Nintendo Switch
One aspect of video games that's been improved over the years is that Japanese developers have become a bit more willing to port their more obscure titles over to the west, or in the case of arcade fighting games, to consoles in general. Sure, you might have to wait years or even decades for it to happen, but in the case of The Rumble Fish 2, December 2022 is when it finally becomes a reality.
A 2D fighting game with a visually striking art-style, The Rumble Fish 2 was developed by Dimps and launched in arcades back in 2005, but was never ported to home consoles. Two decades later, and the game will finally arrive, complete with modern updates like 16:9 widescreen support, online play, and even rollback netcode for a smoother online experience.
Crisis Core: Final Fantasy VII Reunion | December 13th, 2022
Developer: Square Enix, TOSE
Publisher: Square Enix
Platform(s): PC, PS4, PS5, Xbox One, Xbox Series X & S, Nintendo Switch
Crisis Core has long been considered an integral part of Final Fantasy VII's overall story, giving more information on Cloud, his relationship with Zack, and offering up more information about Shinra and Sephiroth. With Final Fantasy VII Remake seemingly changing Zack's role in the story, the time seemed right for Square Enix to release Crisis Core from its PSP purgatory so new audiences can experience it.
Designed to be a bit of a step up from your traditional HD remasters, Crisis Core: Final Fantasy VII Reunion featured overhauled graphics, new gameplay systems and an updated soundtrack to create the definitive Crisis Core experience. The game follows Zack Fair as he discovers the truth about how awful Shinra are, with his actions having huge ramifications for the rest of FF7's story.
High On Life | December 13th, 2022
Developer: Squanch Games
Publisher: Squanch Games
Platform(s): PC, Xbox One, Xbox Series X & S
Justin Roiland might not be to everyone's taste, but it can be denied that he's had his hand in some incredibly creative sci-fi properties over the years, and while High On Life might not match up to the cultural success of Rick And Morty, there's definitely a lot to potentially love here. If you're looking for a new first person shooter to play over the Christmas break, High On Life is your best bet.
You play as a high school dropout with no prospects or ambitions, until an alien cartel rocks up at Earth with plans to turn humanity into the next great galactic narcotic. Quite how they'll achieve that is still unclear, but you've finally been given a purpose: stop those damn aliens. You'll set out to become the galaxy's deadliest bounty hunter, partnering with a whole arsenal of talking guns in order to save the human race.
READ MORE: Biggest New Games Of 2023 & Beyond
Some of the coverage you find on Cultured Vultures contains affiliate links, which provide us with small commissions based on purchases made from visiting our site. We cover gaming news, movie reviews, wrestling and much more.